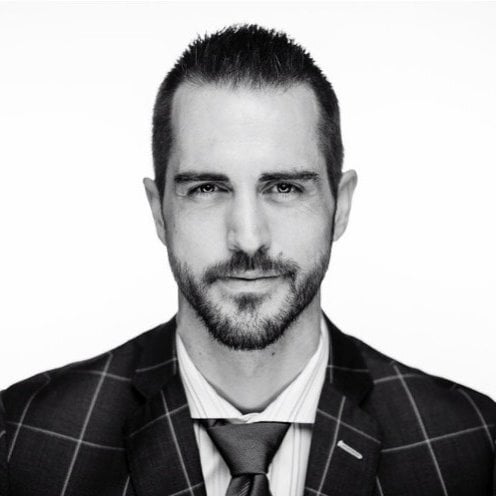 Everyone wants to know the "secret" to getting rich.
But here's the brutal truth about building lasting wealth…
It's better to focus on "getting rich for sure" instead of "getting rich quick."
And the single best way to do that? Focus on these three time tested strategies.
#1) Spend less than you earn
Yes, it's the same old story. But it's absolutely crucial…
If you want to be an investor, you need to have capital to invest with.
This means the single defining skill set you MUST develop is saving money!
Sadly, the majority of Americans do a horrendous job saving money.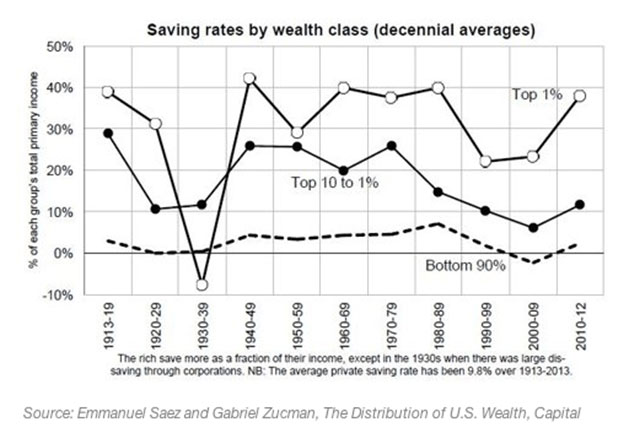 The top 1% of Americans save ~38% of their income.
The top 10% to 1% save ~12%.
The other 90%? They save ~4%-6% range.
Now, It's easy to say "well, of course rich people can save more. They're rich!"
But it's more likely to be the other way around. People who are disciplined about spending less than they earn have capital to invest.
#2) Focus on compounding growth
If you've ever talked to any financial advisor, chances are, you've been told about the importance of starting early and letting compounding do it's thing.
But here's the problem with compounding…
The human brain is wired to see things linearly – meaning, they take where they are right now and project in a straight line into the future.
But successful investors understand how to think exponentially – meaning, they understand how a small amount that is consistently compounded over time generates huge returns.
Now, to be fair, we can't go back in time to take advantage of lost compounding…
But the time you have left can either work for you or work against you.
Because if you're not stashing away money and letting compounding interest do it's thing…
Chances are, you're accumulating high interest debt that is destroying your wealth at record rates…
And if you also factor in things like inflation, it gets even worse.
That's why it's so important to both save more than you spend and make sure you're positively compounding your wealth.
Which brings the next question. What should you invest in if you want to increase your chances of "getting rich for sure"?
#3) Invest in things you already buy
Everyone has heard the saying "invest in what you know"…
Chances are, the things you know best are the things you already buy.
Think about it…
As an investor, you want to own profitable companies (see secret #1) that grow in value every single year (see secret #2)…
And that means it needs to continuously acquire, monetize, and retain customers.
Well, if you're a customer of that company… you already have insight into that company's offering.
Do you like the product? Do you like the product well enough to recommend it to someone you know?
If so, chances are, that company is doing something right!
And once you start buying shares in companies that sell products you personally like using…
You officially evolve into what I call a "Customer/Shareholder."
You love the product enough to buy it…
You love the company enough to own it…
And as a shareholder, you now have extra incentive to both refer new business, as well as talk to their developer team to help make the product even better.
This is why I think crowdfunding is such an amazing opportunity for both retail investors and issuers.
Personally, I think the presence of Customer/Shareholder will wind up being the key metric for determining if the company has reached product market fit.
Imagine how much faster a company could grow if they built their company around the Customer/Shareholder early on?
Imagine having hundreds – or thousands – of Customer/Shareholders who are actively helping the company create the best product possible…
…and are actively helping to bring new customers to the platform?
Well, that's exactly what we see happening with the issuers on the Equifund portal. And it's why this is our favorite type of investing.
Sincerely,

Jake Hoffberg – Publisher
Equifund