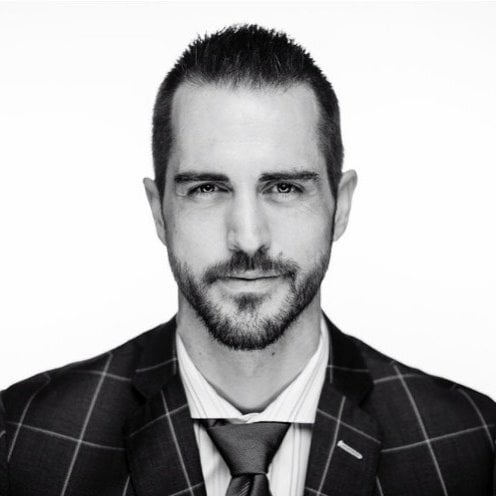 If you had to list out all of the qualities of a "perfect investment opportunity," what would be on your list?
Some people might pick things like "huge total addressable market," or "the opportunity to get rich with little to no risk."
But for me?
I look for companies who make products I love…
Have a business model that aligns with the customers best interest…
And provide me an opportunity to help them build a great business that stands the test of time.
That's why I think Crowdfunding is the most revolutionary idea in finance that most people aren't talking about.
And for investors looking for a new way to think about meeting their short term – and long term – financial goals…
This one idea could change your life.
It's called…
The Customer/Shareholder Flywheel
Yesterday, we explored a concept we call the Capital Markets Slingshot…
Which is an organized strategy for taking companies from startup to IPO in the most efficient way possible (go here to read it if you haven't already)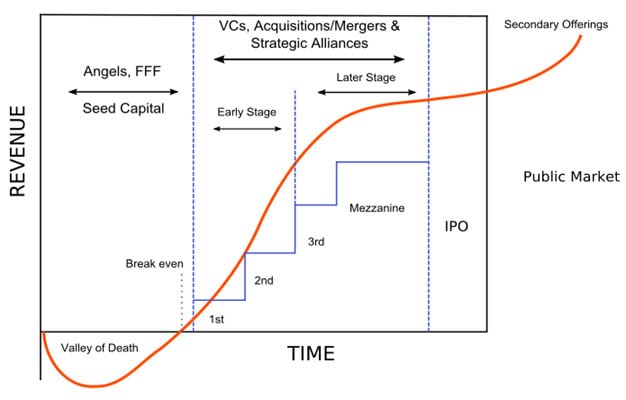 If you don't have time to read it, here are the major takeaways…
There are four different stages of fundraising – Seed Capital, Early Stage, Later Stage, IPO – a company grows through, each with different types of fundraising and financing options.
As early shareholders, we want to prevent the companies we invest in from making stupid financing mistakes on the "Path to IPO" that destroy early shareholder value.
The Equifund team has discovered a way to use The JOBS Act (i.e. Crowdfunding) to build more capital efficient companies that have the potential to deliver greater returns.
We call this strategy the The Customer/Shareholder Flywheel…
And it's one of the hidden secrets behind some of the most successful companies in the world.
The philosophy behind this strategy is simple…
The very best companies are obsessively customer focused. However, most institutional investors – like venture capitalists and private equity firms – are not!
Instead, they are obsessively focused about delivering financial returns for their fund.
If that means forcing one of their portfolio companies to sell so they can look good on their annual report…
Screw the founders, screw the employees, and screw the customers!
After all, VCs and PE firms are professional investors – Sharks – who know how the game works at a level most founders don't…
And there's no shortage of founders who deeply regret raising money because they brought in the wrong investors with the wrong motives.
But what if there was a different way for founders to capitalize their company?
A way that allows founders to focus all of their energy on building a great business that helps them achieve their true purpose in life?
A mission driven business that solves real problems, delights customers, creates great jobs…
And delivers extraordinary financial returns for the shareholders?
We believe there is.
And it all has to do with the most exciting trend in finance today: The Rise of the Retail Investor. (we'll talk more about this topic another day)
Thanks to The JOBS Act (i.e. Crowdfunding), there's an entirely new way to think about financing company growth.
Instead of relying on shiny – but potentially predatory – institutional money…
What if founders could turn their customers – the people they exist to serve – into their shareholders?
What if they could turn their vendors and suppliers – the people who help them deliver value to their customers – became shareholders too?
What if everyone in the company was 100% aligned with doing whatever it took to build a community of people who shared the same values, and are striving to achieve the same aspirational goal?
And what if this new financing structure gave all of the stakeholders to reach their financial goals – both short term and long term?
Chances are, it would create far better alignment when it comes to creating both Customer Value and Shareholder Value…
And this idea is why companies want to partner with the Equifund Community to grow their business.
Here's how the Customer/Shareholder Flywheel works
Imagine for a moment you're interested in investing in a promising startup, and you're looking for signs this business has traction.
Now, imagine for a moment that this business has customers who love the product and are actively paying to use it…
They believe in the company so much, they've decided to invest in the business and become a shareholder…
And the cherry on top? These Customer/Shareholders are actively promoting the company to other potential customers.
First… you'd probably assume that the business has – without a doubt – achieved product market fit.
Second… you'd probably assume that their revenue is going to be really sticky; the chance of those Customer/Shareholders switching to a competitor is pretty low.
Third… you'd probably see exponential growth with minimal marketing spend because the users are actively recruiting new customers – and potential shareholders – into the business.
And Fourth… you'd probably see a fantastic culture full of happy people who love their jobs because they get to focus on serving their customers.
Before The JOBS Act – and Regulation Crowdfunding – came into existence, this was only possible with companies that were already public…
And at that point, even with overwhelming retail investor interest, there would already be a significant amount of institutional capital in the deal.
For example: Tesla's stock has arguably been driven entirely by the Customer/Shareholder Flywheel.
They make an incredible product people love…
They believe in Elon Musk's exciting vision for the future, and, if you've been following the markets, they'll essentially buy stock at pretty much any price…
And as one of the ultimate status symbols, they're eager to tell everyone they know they're part of the tribe.
[Disclaimer: this is not a recommendation or endorsement to buy or sell TSLA stock]
Now, I won't suggest that every entrepreneur is the next Elon Musk…
But thanks to Crowdfunding, they can – from the very early stages of their business – build a Customer/Shareholder Flywheel that builds loyalty, excitement, and drives their business towards the public markets.
And if you're looking for a way to get an edge as a private market investor and find your "perfect investment opportunity"…
Look for companies where you can become a Customer/Shareholder.
As a Customer, you will have intimate knowledge of the other competing solutions (as you've probably shopped around and tried them already)…
As a Shareholder, you'll have the opportunity to influence what they do next (as they now serve your interests twice)…
As an Advocate, you'll have the opportunity to help drive company growth by bringing in new customers (which can potentially grow your long term equity stake in the business).
And if they have an Affiliate Program – or an opportunity to be compensated for generating new business – it means you could potentially earn extra income along the way!
Now, to be fair, not all great investment opportunities will be companies you are a direct customer of…
But if you stick with companies who sell products and services you understand – or ones you'd be glad to endorse to people you know – the same concept applies.
Sincerely,

Jake Hoffberg – Publisher
Equifund