Equifund Member Support Center
Below is an archive of our professional insight and analysis that will help you unlock the wealth building power of private equity and early-stage investing.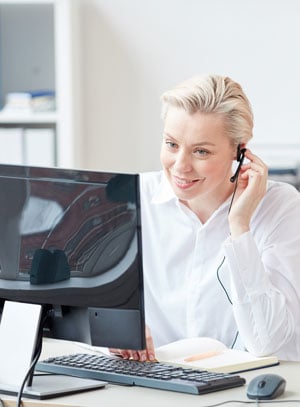 Interested in opening an investment account on Equifund? If so, you'll find all of our walkthroughs, guides, and tutorials for getting your accounts set up properly.
If you've never invested in private market investments before, please start by reading our article on How The Investment Process Works
If you are interested in making an investment on Equifund, please refer to our article How To Make An Investment
If you'd like to invest as an individual, please review our step-by-step guide on how you can setup your account on Equifund and make your first investment.
Please be advised that our current platform does not support joint investment accounts, nor can we specify beneficiaries. However, if you are trying to solve for the "what happens when I die?" question – or otherwise concerned with asset protection or taxes – there are several "Entity" accounts you can set up that may be right for your needs.
If you're interested in learning more about investing with your retirement accounts, please review this guide on Investing with your IRA.
If you're interested in investing with multiple people – like family members, friends, and business partners – please review our guide on Investing as an LLC
If you're interested in using a Trust for your investments – most commonly used as an estate planning vehicle to pass on assets in a more potentially protected, and potentially tax-advantageous manner – please read our guide on Investing with your Trust.
If you've been wondering how to "fund" your Equifund account, here's some good news; you do not need to transfer any funds into your Equifund account to invest on our platform. Instead, you will be asked how you'd like to pay during the checkout process.
However, if you'd like to set up your payment method in advance, please review our walkthrough on how to do that here.
If you'd like to connect your US bank account, you can do so through the Plaid integration. If your bank doesn't support Plaid, please let us know and we can enable manual ACH override (all you need to do is enter your account number and routing number).
We currently accept Visa, Mastercard, Discover, American Express, Debit Cards, and most rewards cards.
If you'd like to pay by Wire or Check, you can select those options during the checkout process and you will be given instructions on where to send funds then.
If you ARE NOT a US citizen – or otherwise do not have a US Tax Identification Number (TIN) – please refer to the guides below for help with setting up your account
If you've ever wondered why you have to provide sensitive information – like your social security number – when investing…
Or you've ever felt frustrated having to upload additional documentation – like a driver's license and proof of address – to prove your identity…
Please take a brief moment to review our compliance policies regarding the collection of what's called Personal Identification Information (PII); this includes your name, address, date of birth, nationality, and tax identification number (i.e. your social security number if investing as an individual).
Forgot your password? Or want to change it?
No problem!
On the login page, simply click "Forgot Password?" then enter your email on the next screen to reset. Here's what it looks like: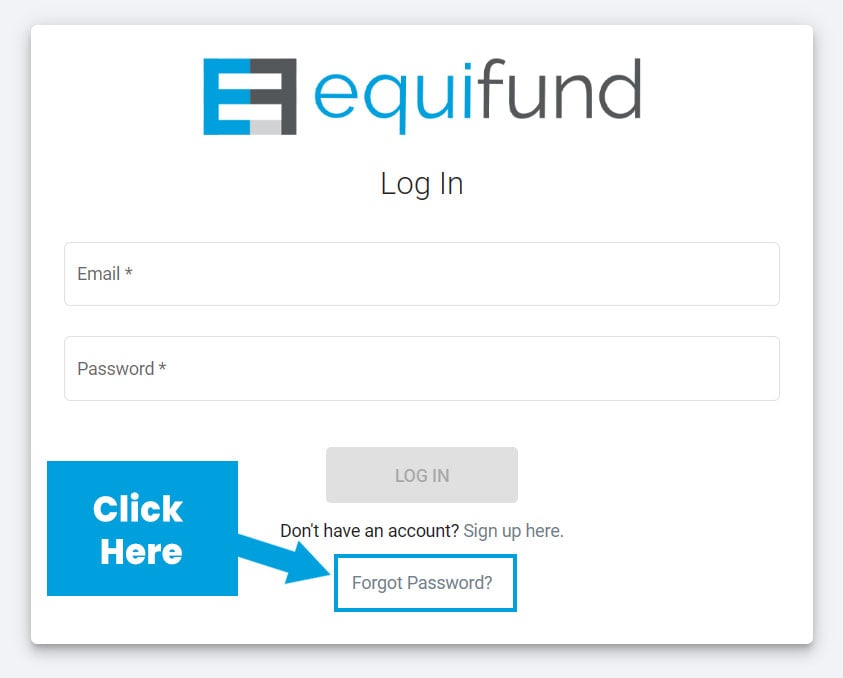 Once you've done that, please check your inbox for an email with the subject line "Equifund Update Password"
Inside that email, click the big "Update Password" button.

Once you do, you'll be taken to a screen where you can enter a new password.
If for any reason you are not getting our system emails, the problem is due to one of two things.
You have not fully opened your account: Please search your inbox for the subject line "Equifund Account Activation Link". If you don't see it, please be sure to check your spam folder.
Your internet service provider (ISP) is blocking our emails: In some cases, the reason you aren't getting emails is that your ISP is blocking them. Please contact your provider and ask if there are any blocks or holds on emails coming from @equifund.com
If that still doesn't work, please contact [email protected] for further assistance.
As a reminder, you can always check the status of your investment by going to the "Transaction History"  section of your My Portfolio Dashboard.
There are four columns you want to pay attention to:  KYC, Status, Type, and E-Sign.
For KYC, you will see:
Run KYC: As the name suggests, this means we have not performed any AML/KYC verification.
Approved/Clear/Consider: This means you passed AML/KYC
Failed/Disapproved: This means you DID NOT pass the AML/KYC. We will contact you to request additional documentation in order to clear this error.
For Status, you will see:
Rejected: This means your payment was rejected. Oftentimes, this is due to your bank blocking a credit card transaction. If you get this error, please call your bank and ask them to approve the transaction. Then, submit a new order.
Pending: This means your funds have not been received. If you have sent funds by check or wire, it could be that it hasn't arrived yet or we are waiting for our escrow service to deposit funds.
Payment Received: This means that your funds are in escrow.
Approved: This means your order will be executed during the next roll close.
Complete: This means that your investment is finalized (please be aware of the 21-day rule; no orders can be executed until 21 days after the first day the offering is made public).
For Type, you will see:
Contribution: This indicates you have an active order
Commitment: This means you have been put on the waiting list
For E-Sign, you will see
2/2 Incomplete: This means that you have not signed the subscription agreement. Please go to the My Documents folder, click on the "Awaiting another signature" folder, then click on the red box to open the e-sign and complete your side.
1/2 Incomplete: This means the issuer has not signed.
Complete: This means both parties have signed and the order is complete. The executed subscription will now be in your My Documents folder under "Completed"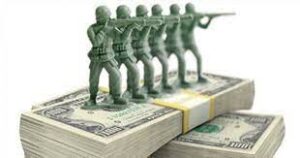 This one thing could be preventing you from having the freedom you desire…
Read More »