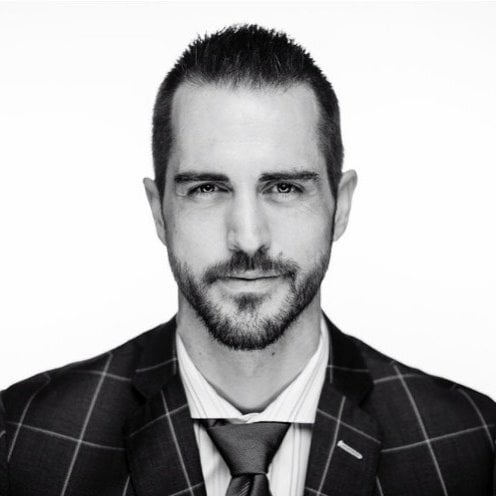 Every year, financial analysts make predictions about the year ahead…
And after ghost writing for some "name brand" analysts over the past 5 years, I've learned something pretty important about people who make predictions.
They're pretty much mostly wrong (but we always joked they were just "early").
So, with that in mind, here's a look back at some of the predictions we made last year, and what we're doing at Equifund to prepare for 2022)…
2021 Prediction #1

: Companies with the best "story" and the most recurring revenue will continue to get the biggest valuations and access to the most – and cheapest – capital.
My thesis on this has always been about giving people the thing they want most… confidence and certainty (also… better jobs, better healthcare, and better education, but I digress).
While my original example was about Tesla being the ultimate story stock in 2020 that would continue to vacuum up capital in 2021…
I don't think I could have imagined the insanity of the crypto/NFT markets combined with Elon Musk's twitter…
Not to mention Elon Musk straight up trolling Bezos as part of the ongoing "Billionaire Tech Bro Space Battle" (and taking the seat of world's richest man).
But perhaps the biggest "story stock" of this year?
Two businesses who defied the laws of markets and skyrocketed in value thanks to an army of retail traders: AMC Entertainment (NYSE:AMC) and GameStop (NYSE:GME).

GME finishes the year up 711% with AMC up 1,183%
Who needs solid fundamentals when you have the Reddit "Apes" fighting a new age "David vs Goliath" proxy war with Wall Street on an otherwise bankrupt stock?
2022 Prediction: We'll likely see the "Story Stock" thesis continue as the trillions of freshly minted USDs continue to flood into equities.
2021 Prediction #2

: More companies will go public this year than any year in the past decade.
Holy smokes did we get this one right. With 1,000 IPOs, 2021 was a record-breaking year for public offerings.
Not surprisingly, the SPAC craze was a major driver with 606 companies choosing to go public using this blank check vehicle.
2022 Prediction: While it might be hard to beat 2021's record, there's a slew of venture backed startups who could go public in 2022. Not to mention the almost 550 SPACs all searching for merger targets with over $150 billion in capital they'll need to deploy.
2021 Prediction #3

: Chinese companies will struggle in the investment world… leading to real-world struggles down the line.
This one came true in a bizarre way…
Chinese Billionaire and founder of Alibaba, Jack Ma, disappeared for nearly three months…
China passed new regulations that limit tech companies from listing overseas without state approval, along with new rules around algorithms…
And Evergrande Real Estate – China's second largest real estate company – has officially defaulted on its $310 billion in debt. Beijing is now scrambling to prevent a widespread collapse of the property market (and with it, the second largest economy in the world).
All said and done, the end result was a brutal sell off for Chinese stocks, erasing more than $1 trillion in value.
2022 Prediction: I've been waiting for the China real estate bubble to implode for about 10 years now. Between Evergrande, Tech stocks, and Omicron, it could get a whole lot worse for China (and just like in 2008, the rest of the world's financial markets).
2021 Prediction #4

: You will know someone who buys an electric car this year.
We probably could have been a bit more specific on this prediction, but 2021 was a wild year for electric vehicle (EV) companies.
In fact, the largest IPO in 2021 was Electric-truckmaker Rivian Automotive Inc. who raised $13.7 billion in its U.S. listing in November.
Bank of America analysts are predicting "A $100 Billion Wave of EV IPOs to Hit Market by 2023".
And we won't pat ourselves on the back too hard about this layup of a prediction.
Now, the real question is, can these companies ramp up production fast enough to meet the pent up demand?
2021 Prediction #5

: Biotech will continue its massive bull run.
2021 was a banner year for Biotech IPOs with 54 new listings on the Nasdaq – the largest addition in history.
But strangely enough, despite the pandemic, the entire sector had its worst year in a decade.
The S&P Index is up 29.4% on the year compared to the S&P Biotechnology Select Industry Index, which is down -18.2%.
This one seemed like a total layup, but this one we got wrong.
There's a lot of reasons why this happened – like bubble territory valuations, companies going public much earlier in their lifecycle, too many IPOs to digest, and the FTC getting more aggressive on M&A activity in response to high drug prices…
So we might see the market start to rationalize prices in 2022 (or we might not, who knows).
My big 2022 Prediction? The Continued Rise of the Retail Investor
While it was a banner year for retail investor activity in 2021…
It was also the tipping point for equity crowdfunding.
According to Crowdfund Capital Advisors (CCA), since 2016, over $1.1B has been invested into 4,850 startups and small businesses by 1.3M investors… with 50% of that total in 2021 alone!
And we're getting ready for what we believe will be our best year yet at Equifund.
Sincerely,

Jake Hoffberg – Publisher
Equifund