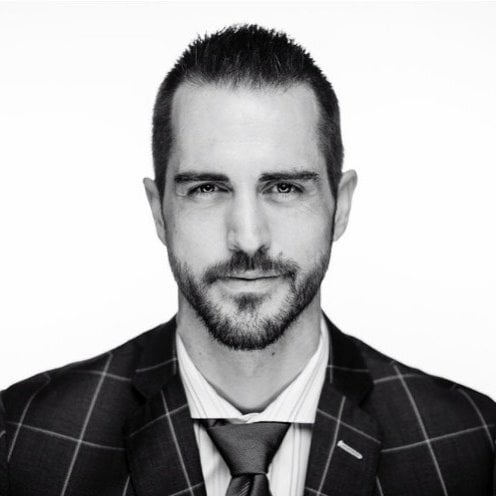 For investors interested in medical device companies (MedTech), understanding how Reimbursement Codes work is crucial.
Why? Because medicine is an industry in the world that has a somewhat convoluted buying process between three parties…
The customers (i.e. Patients) receiving care, the doctors and physicians (i.e. Providers) who serve the customer, and the insurance companies (Payor) who presumably pays for some or all of the procedure.
And without a proper pathway for reimbursement, it can be extremely difficult to commercialize a new medical device.
With that in mind, let's talk about one of the biggest updates to Reimbursement Codes happening right now in America…
And what impact these changes could potentially have for companies like Kleiner Device Labs as they begin preparation for their Q1 Alpha Launch.
The Center for Medicare and Medicaid Services "Inpatient Only" List
When it comes to healthcare in America, the Centers for Medicare and Medicaid Services (CMS) provides health coverage to more than 100 million people through Medicare, Medicaid, the Children's Health Insurance Program, and the Health Insurance Marketplace.
This means roughly 1/3rd of all Americans receive healthcare coverage through the CMS!
This also means the CMS wields significant influence over the industry.  As a result, other insurance carriers might decide to follow their lead with regard to reimbursement rates.
Few people are aware that the CMS has established a list of surgeries that will be covered by Medicare Part A.
Other surgeries – as long as there are no complications and the person undergoing surgery does not have significant chronic conditions that put them at high risk for complications – default to Medicare Part B.
This affects not only how much patients pay, but where the surgery can be performed.
Every year CMS releases an updated Inpatient only surgery list. These procedures are typically surgeries that are labor- and risk-intensive and require the specialized care found in the acute care setting.
If an inpatient only service is inadvertently performed in an outpatient setting, CMS will deny payment, and the hospital is unable to appeal.
Furthermore, surgeries on the inpatient only list cannot be performed in an Ambulatory Surgery Center (ASC). 
Why does any of this matter? 
For years, CMS has been trying to migrate more and more care to outpatient settings, steadily identifying a handful or more procedures that it would take off of the IPO list each year.
Then, On December 2nd, 2020, CMS finalized a much more dramatic proposal — over strong opposition from the American Hospital Association — that would eliminate the entire IPO list by 2024.
According to the CMS press release:
The final rule includes policies that would continue to give beneficiaries more affordable choices on where to obtain care with the potential for lower out-of-pocket expenses.
These changes would build on existing efforts to increase patient choice by making Medicare payment available for more services in different sites of service and adopting policy changes under the Medicare Hospital Outpatient Prospective Payment System (OPPS) and Ambulatory Surgical Center (ASC) Payment System.
The CY 2021 OPPS/ASC Payment System final rule with comment period would further advance the agency's commitment to strengthening Medicare and reducing provider burden so that hospitals and ambulatory surgical centers can operate with increased flexibility, and patients are better equipped to be active healthcare consumers.
The phase-out began Jan. 1, 2021 with the immediate removal of 298 of the ~1,700 listed procedures, mostly musculoskeletal-related in nature (including joint replacements).
This, in turn, created a pathway for Americans to receive additional healthcare services in the outpatient setting during the COVID-19 crisis.
However, CMS under the Biden administration then proposed a reversal of the elimination in July, 2021.
On November 3rd, 2021, CMS finalized its proposal to restore Medicare's inpatient-only list and move almost all of the previously removed procedures back to inpatient coverage.
Upon seeing this news, the Equifund team wondered if this new ruling would have any impact on Kleiner's upcoming "Alpha Launch" scheduled for Q1-2022.
According to management…
The surgeons who operate in an ASC setting, also maintain affiliation with health system hospitals. They will perform the appropriate procedure for their patients independent of venue.
Dr. Kleiner personally experienced that approximately 30% of his patients were covered through Medicare, while the remaining 70% were private carriers. That appears to be consistent with what the rest of the surgical community is experiencing. Many of the Medicare patients have age-dependent medical problems (co-morbidities) that would make them less than ideal candidates for outpatient surgery; the CMS ruling only affects these patients and not non-Medicare patients.
Overall, we still believe ASCs are the preferred and most cost-effective setting for procedures. Regardless of setting, we are committed to providing the best possible solutions to surgeons wherever they are practicing.
Sincerely,

Jake Hoffberg – Publisher
Equifund