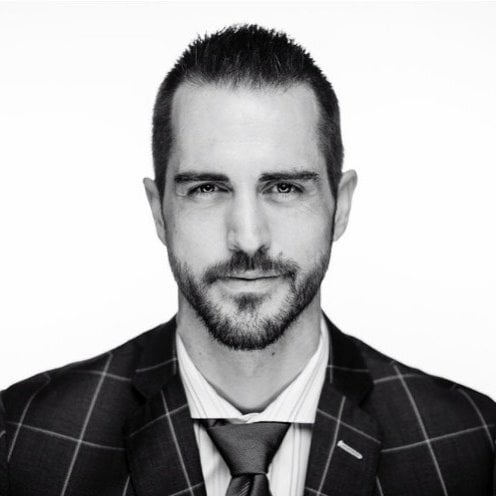 If you've ever bought penny stocks, you've probably seen the promises of "100,000%+ gains" from junior mining plays…
But what you haven't heard about is the $53 trillion trend that will radically change mining stocks – and investing as a whole – over the next decade to come.
It has nothing to do with "digital mining" that happens with cryptocurrencies…
Instead, it's a fundamental shift in the way companies do business.
ESG – short for Environmental, Social & Governance – has officially arrived!
And for investors looking to profit from the inevitable shift towards a more sustainable global economy…
Piggybacking on the shift from the traditionally "dirty" business of mining, to a more ESG friendly industry could be the answer. And one unexpected region lighting a torch forward is right underneath our nose…
A New Frontier of ESG Mining?
For more than 500 years, Mexico has been a prolific producer of precious metals: over 10 billion ounces of silver mined and nearly 40 million ounces of gold in total.
One region in particular has produced several high-caliber mines: The Sierra Madre Occidental "Gold-Silver Belt".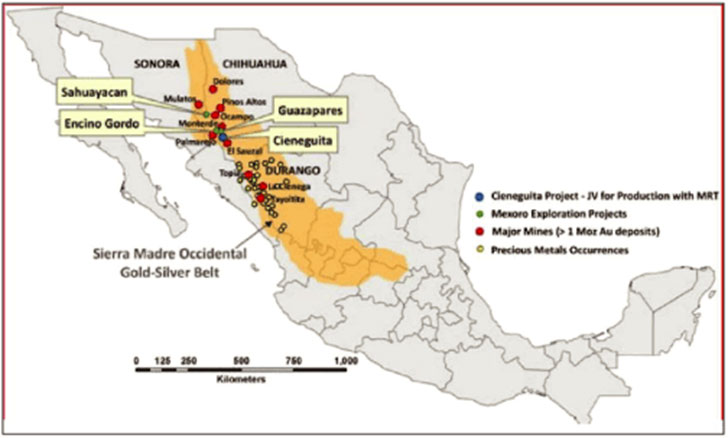 Inside this region in the State of Durango are 121 recorded mines.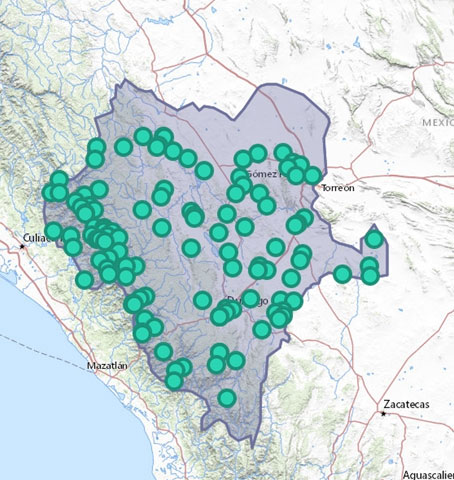 Today, there are at least five major mining operations in Durango on the western side of the Sierra Madre…
But across this mountain range to the east, nestled in some of the rockiest terrain in the region, lies a potential hidden gem for the ESG mining movement.
Not surprisingly, commodity rich countries don't always welcome foreign investors. Given the bloody history of Mexico's mining past, it's not a stretch to imagine why this is the case.
In fact, Mexico was closed to foreign investment until 1992.
That's why it's crucial for outside companies to establish positive relationships with the host country.
ENVIRONMENTAL: The "E" in ESG.
Mining operations have a significant impact on the local community… especially environmental ones
Even in the richest open pit mines, the gold content is a tiny fraction of the material dug up.
In underground operations, the gold content in the rock is generally higher.
That means huge volumes of rock and earth get processed. Earthworks.org estimates that, to produce enough gold to make a single ring, 20 tons of rock and soil are dislodged and discarded.
Huge quantities of waste rock must also be transported for disposal, causing fossil fuel emissions.
This waste also contains toxic metals that don't biodegrade, creating hazards at disposal sites.
One of the big improvements in the last 15 years are new drills that are very efficient and do not have a large environmental impact.
Instead of a one-acre drill site, they now only require a flat spot that is 3m x 4m (~12ft x 16ft).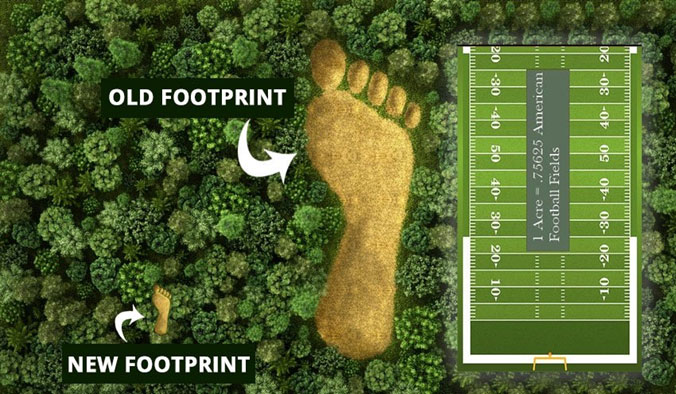 This innovation has also unlocked new terrain that was previously inaccessible or cost prohibitive to explore.
Instead of needing huge, heavy earth moving equipment, they can drill with far more focus (and at far less cost than conventional methods).
One component in planning to find huge returns is being able to work on the ground, and that requires a social license in the local area.
Ignoring or failing to respect the local community will jeopardize a mining project at every stage of its mine life.
That's why ESG focused companies look to make mutually beneficial partnerships of equals with local communities.
And perhaps one of the most powerful ways a mining company can foster positive relationships is to train locals instead of importing expensive labor.
Furthermore, a successful exploration operation needs to understand how to navigate the ever-changing regulatory landscape and political powers of the time.
GOVERNANCE: The "G" in ESG
Renato Urrestra, principal consultant at ERM notes "that responsible behavior results in more profitable businesses."
He explains that social strategies eventually pay off in enhanced reputations – as legal difficulties, fines and blockades are avoided.
As mines are often in remote areas with outdated or incomplete registries, it is also vital that mining companies get completely clear on who actually owns the land.
Understanding the intricacies of a community's property rights must become part of every company's strategy.
Other practices to foster productive relationships between companies and communities:
Invite ongoing feedback from locals. The rules of engagement have to be clear, and agreements between all parties must be transparent and easy to understand.
Only make commitments that can be honored. A common challenge is that junior miners (in the exploration phase) sometimes make promises that are difficult to keep
Strengthen relationships with communities. These relationships are as important as operational processes, because a blockade can stop operations with very serious consequences.
The Future of Mining is ESG
Mining companies are at the forefront of a major effort to bring Environmental, Social and Governance (ESG) guidelines into their work.
Instead of merely "greenwashing" projects for media spin, there's a real opportunity to change the way we think about mining.
Companies applying ESG have new competitive advantages in many jurisdictions, with growing potential to offer investors better outcomes.
Investors are demanding that miners prove that their operations are as sound as they can be.
Opportunities in Mexico, for example, are now starting to be determined by successful ESG management, particularly community engagement.
And if you believe that it's a worthwhile endeavor to protect our national security interests and our environment…
Learning everything you can about ESG mining could be the most important thing you do.
Sincerely,

Jake Hoffberg – Publisher
Equifund