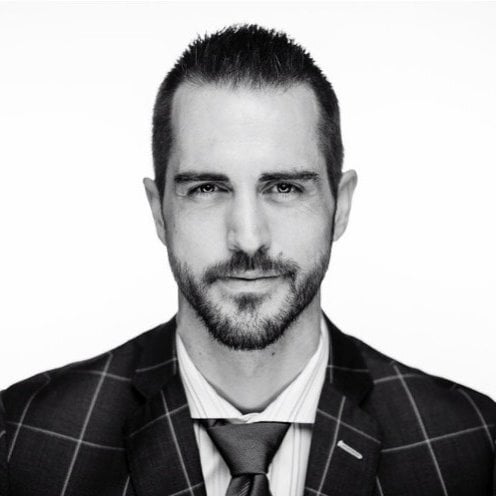 Q1 is barely over…
And we've already seen record-breaking $6.7B in US digital health funding, the most-funded quarter to date.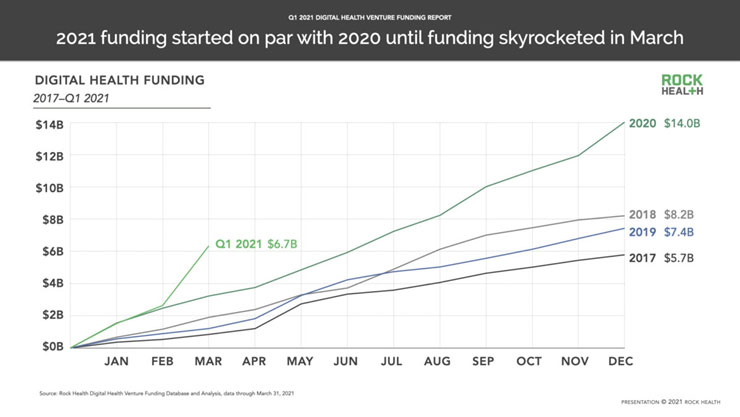 Not only is the average deal size exploding from $31.7M in 2020 to $45.9M in Q1…
There were 25 "Mega Deals" raising $100M+…
13 announced (or closed) SPAC deals…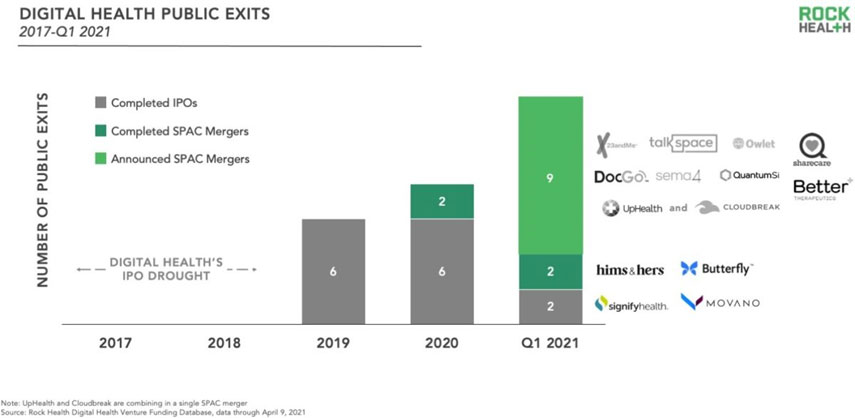 And for the cherry on top, Microsoft's $16B acquisition of Nuance Communications – an AI speech recognition and medical transcription technology, and currently serves 77% of US hospitals.
It's the largest digital health acquisition since Teladoc's $18.5B merger with Livongo last August, and according to venture firm Rock Health…
"Since that initial starter pistol of the platform wars, in the last month alone we've seen Grand Rounds and Doctor on Demand merge to create an integrated virtual healthcare company, insurance provider Bright Health acquire Zipnosis to enter telehealth, and Everlywell expand their at-home lab testing services via acquisitions of PWNHealth and Home Access Health—amongst many others."
Or put another way…
Welcome to the healthcare platform wars where the biggest names in tech are battling over the future of health.
This deal is likely part of the broader "war for the cloud" raging between Microsoft, Amazon, Google, and even IBM…
And the reason these giants are duking it in healthcare is to get access to – and then process – the treasure trove of data locked inside the legacy IT systems in the healthcare system.
Here's why this Nuance deal is important…
Nuance has been a pioneer in voice-based artificial intelligence technology and was instrumental in helping to power Apple's digital assistant Siri.
For the past 15 years, Nuance has been the largest independent speech recognition vendor servicing healthcare and enterprise customer service markets.
The end result? Microsoft now has integrated health data capture, transcription, and cloud storage capabilities.
Put another way? An end to the mind-numbing data entry and a computer screen detracting from precious patient interaction time.
And hey, maybe it'll even fix the problems they've been having with the much-hated digital assistant Cortana.
But perhaps the biggest thing this signals?
With $3.5 TRILLION up for grabs in the healthcare market – and billions of dollars in capital flooding into deals – we might finally get the future of healthcare we've been promised for years now.
Sincerely,

Jake Hoffberg – Publisher
Equifund