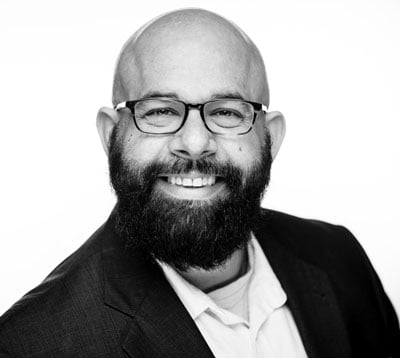 It's been a banner year for telemedicine.
The sector has been gradually gaining steam and picking up pace over the past few years — as the technology behind it has matured, and the cost savings of virtual visits has become undeniable.
And of course, the pandemic has brought new urgency to the space. Both as a way to safely access healthcare (without any potential exposure to COVID)…
And as a way to help doctors treat patients more efficiently — helping ease some of stresses the coronavirus has placed on the healthcare system.
But will telemedicine be as strong coming out of the pandemic?
Teladoc Health (TDOC:NYSE), the largest telemedicine company by a country mile, certainly thinks so.
A Spending Spree That Signals Further Growth
Teladoc Health is the grandfather of the telemedicine sector.
It was founded all the way back in 2002 — so long ago that Gmail didn't exist, Google wouldn't IPO for another two years, and AOL CD-ROMs still made great drink coasters.
And while the words "telehealth" and "telemedicine" may have first appeared in a few academic journals back in the '60s, they certainly weren't mainstream concepts.
Telemedicine also wasn't anywhere near Wall Street's radar.
But — in a sign that the company takes the long view — Teladoc was already imagining a world with easy, fast, affordable remote medicine.
That vision has paid off.
Today, Teladoc brings in more annual revenue (over $550 million) than the next nine most relevant competitors: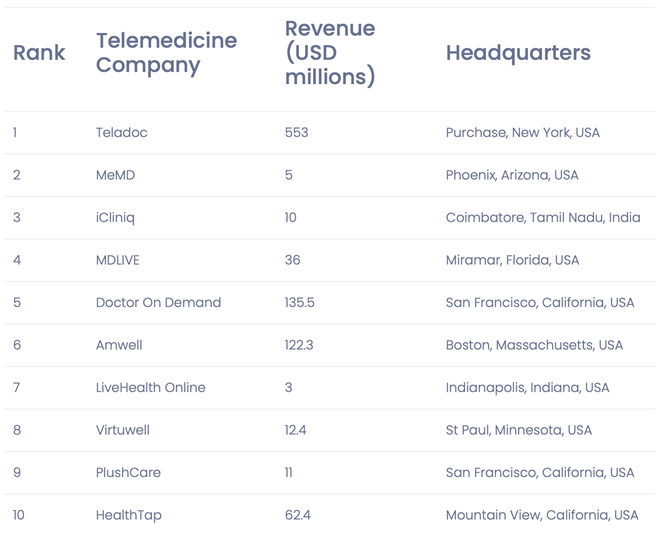 The company IPO'd five years ago at $9.60.
Shares stood at $125 a year ago. That's quite a nice quadruple-digit rise — which occurred entirely before the pandemic. (Just imagine what early private investors have made on the company, grabbing shares well below the IPO price.)
And of course, this past year has been good to the company, with shares more than doubling again.
I bring all this up to highlight three points:
Telemedicine was a very promising sector well before the pandemic hit. It is not a COVID fad — though the virus has almost certainly advanced the industry a few years ahead of schedule.
Teladoc is very willing to play the long game.
And the company's strategy has been wildly successful. It is the industry leader — bar none — and aims to remain that way.
All of that is why I see Teladoc's recent M&A activity as an extremely bullish call on the telemedicine sector. And that call is being made by the professionals who know the industry best.
When You're Big Enough, You Just Absorb Possible Competition.
You see, Teladoc has gone on a buying spree.
The company is trying to cover all the different areas of telemedicine — and offer consumers the best option for each.
If you want specialist referrals on-call — you can use Teladoc.
If you would prefer to see your therapist from the comfort of your home — Teladoc has you covered.
PCP visits? Remote monitoring? Enterprise solutions for hospitals?
Teladoc either has it, bought it, or is most likely eyeing another prize.
These aren't small purchases either.
Last year, Teladoc bought InTouch Health for $150 million and 4.6 million shares of stock.
InTouch was the leader in bringing telehealth solutions to hospitals. Teladoc wanted those enterprise solutions in-house.
But that was merely the amuse-bouche.
It was Teladoc's $18.5 billion acquisition of Livongo that dropped jaws.
To put that in perspective, Teladoc's current market cap isn't quite $37 billion. And at the start of 2020, Teladoc and Livongo had a combined market cap under $9 billion.
After the merger — much of which was in stock — Livongo investors now own 42% of Teladoc shares.
Livongo was a leader in helping patients deal with chronic conditions. Now, it's Teladoc that's the leader in the field.
With a huge swing like that, Teladoc is leaving little doubt about what it sees as the future of telehealth.
And providing plenty of telemedicine start-ups a reason to master a niche… and either compete with the burgeoning industry leader… or draw M&A interest from one of the big boys.
Don't forget, after all — if Amwell, Doctor on Demand, or any of the other larger competitors with deep pockets want to keep up with Teladoc, they'll have to make some purchases of their own.
In short, it's a great time to be in the telemed sector.
The pandemic may (or may not) end by the time the year is through. And there are many ways to play it.  But one thing is for certain: it won't be the end of telehealth. 
Indeed, we're only at the very beginning.
Sincerely,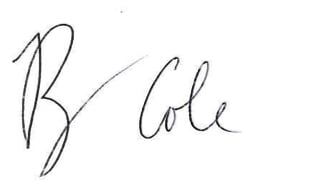 Ryan Cole – Analyst
Equifund