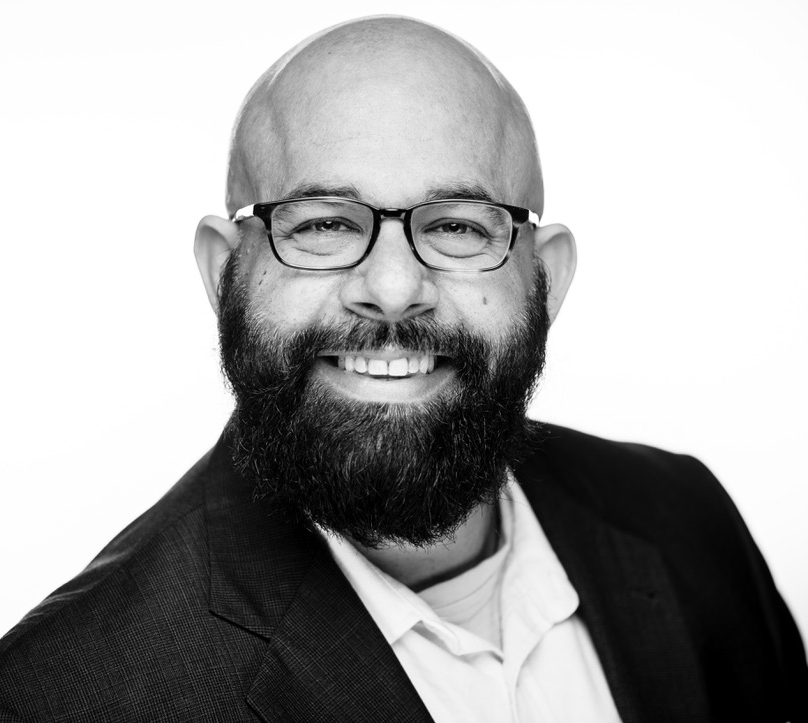 Telehealth may be the hottest sector we've seen in a generation.
As Jake and I detailed on our deep dive into the sector for the Equifund Incubator webinar yesterday, the movement towards telehealth was accelerating even before COVID struck, with almost half of all doctors making use of it.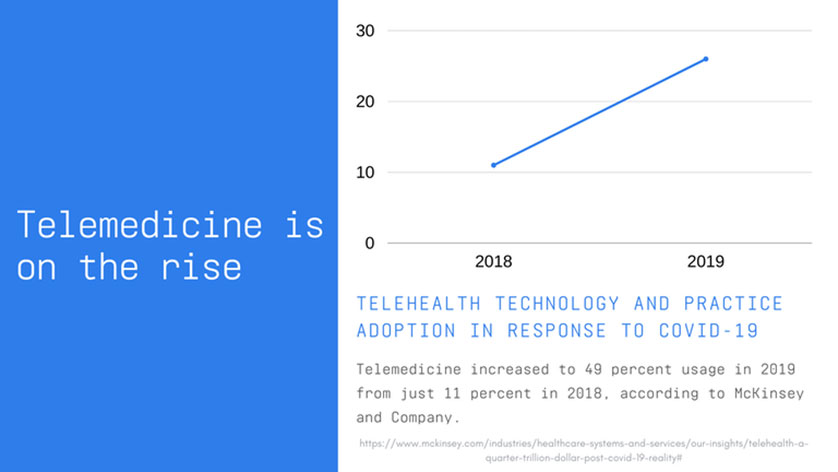 But COVID has supercharged growth.
2020 saw doctors increase their telehealth visits to 50-175 times more than pre-pandemic levels.
And those visits were successful as well — with no adverse patient issues noted. On top of that telehealth visits cut costs drastically compared with traditional visits (by 50% on average), with much greater savings in some cases.
One projection sees telehealth saving up to $305 billion annually.
For reference, Apple generated roughly $274 billion in revenue in 2019.
Activity in the sector is furious, with around $50 billion in mergers and acquisitions last year, and over $24 billion in VC money pouring into telehealth and telemedicine.
Many analysts see that continuing, with one projecting 37.7% CAGR growth through 2025.
Again — growth like this is exceptional. I've rarely seen it over a sustained period of time.
So it's little surprise that the space has remained active in 2021.
But is it too hot? How can we tell the difference between a hot sector on the rise, and a bubble?
Let's take a closer look at one recent deal to find out.
The Next Great Boom? Or Bubble Waiting To Burst?
When you're in a bubble, you'll see a lot of funny valuations and strange looking deals.
Think of it as the "Pets.com Syndrome" — aptly named after one of the more famous busts of the 2001 Internet Bubble.
If you're just in a sector on the rise, on the other hand, the money might get big… the growth might be fast… but when you look at the fundamentals, deals and valuations still make sense.
So — we ask — does Accolade's soon-to-be-announced $460 million purchase of 2nd.MD make sense?
What's A 2nd Opinion Worth?
First off, we need to know the players in this deal.
Accolade is hired by employers to help employees navigate the byzantine world of corporate-sponsored health insurance. A young company, Accolade only went public last July.
2nd.MD — or, more accurately, it's parent company, Innovation Specialists — gives people a chance to get second opinions on important medical questions, quickly and easily.
How? They've developed a HIPAA-approved, secure platform that allows specialists to consult online — from wherever they are, to wherever the patient is.
Traditionally, getting second opinions from highly-regarded specialists could take months to set up.
But thanks to 2nd.MD's technology, consults can be done online in a matter of days or weeks.
Even better? It eliminates the need for travel, or reserving large blocks of time to "wait" for the doctor.
In addition, 2nd.MD also has focused on helping employees within employer-sponsored health insurance plans.
If your employer has contracted with 2nd.MD, consults come at no extra cost for the patient. If a patient doesn't belong to a covered plan, each consult costs $4,000 (which, believe it or not, can be inexpensive for these kinds of consults).
And all parties are willing to pay those prices for good consults… as it's often money well spent. For instance, 35% of surgeries are cancelled after getting second opinions from specialists, who are often able to recommend less drastic — and more affordable — treatment options.
In all, 85% of consults result in modified and/or improved treatment plans. With the majority of treatment plans becoming less invasive — which is better for patient outcomes, and costs less to boot.
2nd.MD has 300 corporate clients, with about seven million employees.
Accolade has said that adding 2nd.MD just about doubles their addressable market, to around $46 billion.
Taking a look at some back-of-the-napkin math… 2nd.MD currently has about $35 million in annual revenue.
That makes the $460 million price tag for the company — which is half in stock, half in cash — about 13-times revenue.
That's not an expensive multiple.
In fact, it's actually pretty cheap, compared with many other deals we've seen in this space. Livongo, for instance, commanded a multiple of over 50x revenue when it was bought by Teledoc.
That indicates to me that this deal isn't getting into funny money territory at all.
In fact, when you factor in that Accolade isn't just getting 2nd.MD's business and clients…
But is also adding the 2nd.MD service for their own customers…
And the merger comes with a proven and approved telehealth platform — something Accolade lacks…
I might almost call this deal a steal.
No Bubble Here
Analyzing one deal won't give you the full view of a sector.
You have to do it over and over again — while paying attention to what happens on the public markets as well.
That said, we've been looking at lots of telehealth deals made over the past year-plus.
And we're not seeing any oddities. No uptick in frothy valuations. No big money deals for vaporware.
These deals continue to look solid. There are even bargains still available.
That's why I don't think we're anywhere near bubble territory in telehealth.
Rather, we're looking at a sector with incredible fundamentals and an explosive growth story, fed by a critical and urgent need.
The market could overheat at some point in the future, of course.
But we're not near that point today.
Sincerely,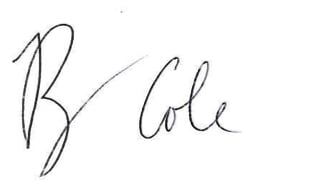 Ryan Cole – Analyst
Equifund