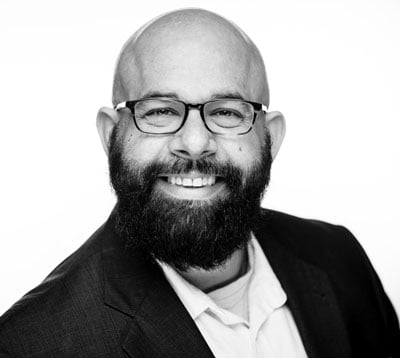 As Jake showed us on Tuesday, COVID isn't going anywhere.
Indeed, with about a third of Americans saying they won't take the vaccine, we can't achieve herd immunity through vaccinations.
And with the virus mutating into more lethal and/or more virulent strains — and those strains mixing together and mutating further — we won't achieve herd immunity through exposure, either.
The "pandemic" will end this year. But the endemic fight against covid is just beginning.
Now, no one wants to profit off the collective or personal misfortune.
But at the same time, we have to deal with the world as it is.
That's why, today, we're looking at the three sectors that will thrive in a covid-endemic world.
Endemic Sector #1: Pharmaceuticals
Big Pharma has gone from one of the most hated, exploitative sectors around… to being heroes of the pandemic. And it's also going through a major evolution in its hunt for blockbuster drugs.
That sort of thing tends to happen when you release a life-saving vaccine into the world.
But, since we're nowhere near solving this problem, the pharmaceutical boom is nowhere near ending.
New strains will, sooner or later, require new vaccines.
A sizable anti-vax segment of the population, again paired with the ever-evolving virus, means there will still be plenty of demand for treatments as well, for the foreseeable future.
And — often overlooked — the mRNA vaccine uses an entirely new type of medical technology to do its work. There's no telling how many applications there are for RNA and mRNA treatments… but pharmaceutical companies are hard at work figuring that out.
My guess is, the covid vaccine is the start of an entirely new branch of medical treatment and drugs.
It's a breakthrough on the order of the discovery of antibiotics.
And we're just at the beginning.
Pharmaceuticals are going to do very well for quite a few years, thanks to necessities brought about by COVID, and thanks to the innovations our pandemic spurred.
Endemic Sector #2: Home Entertainment
For some of us, a virtual reality (VR) avatar of a stranger will be the first meaningful contact we have with someone new since the beginning of the pandemic.
We don't take vacations anymore — we take staycations.
The few open movie theaters are struggling to get by with limited seating and close to no audience.
On the other hand, Disney made up some of its lost revenue from amusement parks, thanks to explosive growth in Disney+ subscriptions.
Home isn't just where the heart is. It's also where the 4K HDR TV with Dolby Atmos surround sound is.
As long as it's unsafe to be in crowded public spaces — and that will be as long as COVID is endemic, at least for some — the home entertainment market will continue to flourish.
It was doing wonderfully before the pandemic. The debate over whether it's better to watch football in-stadium or on TV raged. The I'll-see-it-when-it's-on-TV crowd grew to encompass all but the most major blockbuster movie premieres.
But the pandemic accelerated the move to in-home entertainment, and it's grown at rates beyond the most optimistic forecasts.
The new PlayStation and XBox were always going to be hot tickets… but stores can't even get them in stock, let alone keep them in stock.
Disney's foray into online entertainment was supposed to be a nice revenue stream… but it was projected to be years, not months, before The Mouse reached 100 million subscribers.
The gadgets and gizmos that make home theaters a rival to traditional movie theaters are cheap enough, most middle-class families can afford a good set up.
And the pandemic has made them essential to sanity, as opposed to an indulgent splurge.
There are some things that home entertainment will never be able to replace — not for a few more generations anyway. Experiences like live music concerts, or sporting events.
But for almost everything else, home entertainment is just as good, or at least good enough.
As long as people are staying home, this segment will only continue to grow.
Endemic Sector #3: Telehealth
This is probably the most obvious winner of the pandemic.
And it holds the most lucrative potential as well.
That's because telehealth is an essential way to bring healthcare to patients, safely, during a pandemic.
But crucially, this is a very young sector. One that was growing before the pandemic — slowly but surely — thanks to the cost benefits and improved outcomes the tech brings.
But the pandemic super-sized it overnight.
And the endemic will help to ensure telemedicine remains a point of emphasis for the foreseeable future.
The truth is, we'd be transitioning to more telehealth even if there were no pandemic.
It's one of the few proven ways to bring healthcare costs down available today.
And the technology — like patient monitoring systems — give doctors a better, more complete view of their patients while helping MDs spot issues before they become serious problems.
In a world of lockdowns, limited indoor exposures, and PPE, telehealth becomes perhaps the biggest winner of them all.
No one would choose to live through a pandemic.
I know I enjoyed life a lot more when I could step outside my door without excessive fear of deadly pathogens.
But you can't choose the time you live in.
All you can do is react accordingly.
And that's why, with COVID becoming an endemic issue, it's time to let the current environment inform your investment decisions.
Sincerely,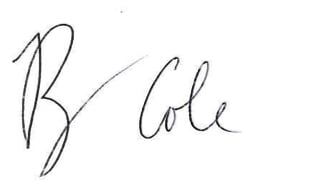 Ryan Cole – Analyst
Equifund