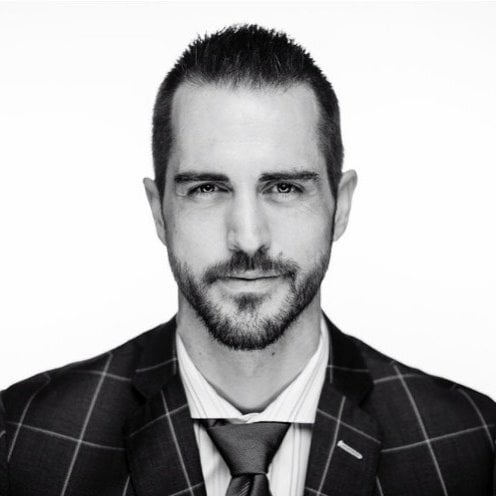 Over the past twenty-five years, the food industry has experienced a mind-boggling shift that has Wall Street traders stumped…
Everyday people are willing to pay 2x, 3x, even 4x more for premium food products compared to the category average…
And what was once dismissed as a temporary anomaly has become a "Mega Trend" that can no longer be ignored.
With an estimated $136B in retail sales up for grabs by 2022 – which equates to an astounding 13% of the $1 trillion U.S. food and beverage category – the growth of premium food and beverage products look like it's could rise rapdily in the near future.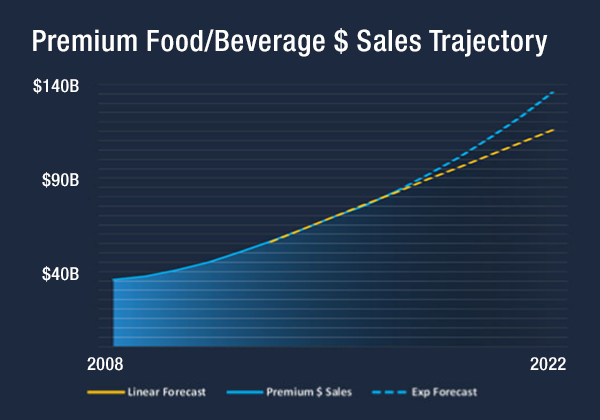 CAPTION: Forecasts indicate the premium food and beverage market could see exponential growth rates into 2022 and beyond.
And the food industry titans are buying up premium brands as they look to capitalize on the changing demands of today's increasingly health-conscious consumer.
Mars buys Kind North America – Mars took a minority stake in the healthy snacking company in 2017. Terms of the acquisition were not disclosed, but people with knowledge of the deal told The New York Times it valued Kind at about $5 billion. Kind founder Daniel Lubetzky told the newspaper Kind's sales are about $1.5 billion annually.
Kraft Heinz to acquire Primal Kitchen for $200 million – Founded in 2015 by Mark Sisson and Morgan Buehler, Primal Kitchen offers a range of better-for-you condiments, sauces, dressings and snacks. The business is expected to generate approximately $50 million in net sales this year.
And thanks to the recent global pandemic, food & beverage eCommerce penetration took a massive leap forward.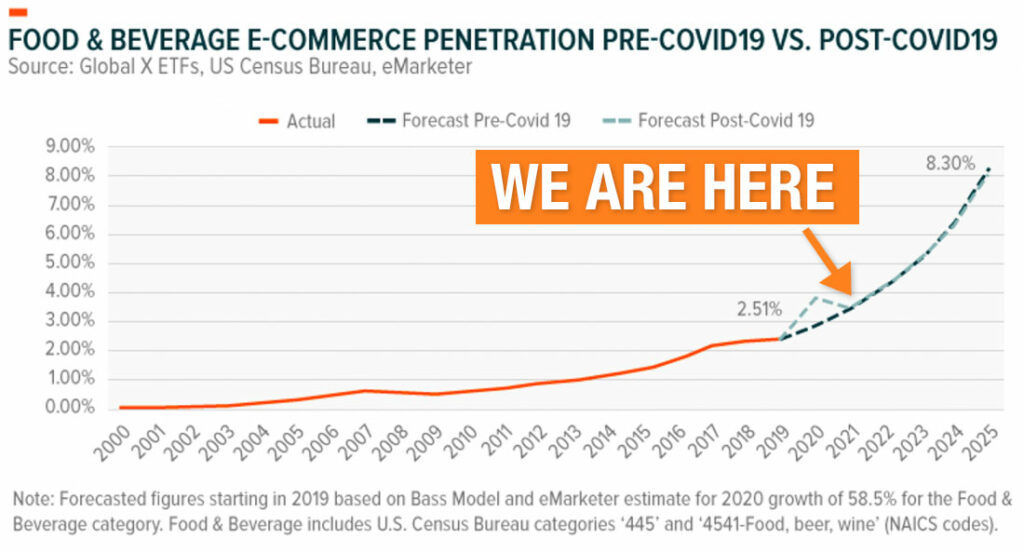 And as brick-and-mortar food retailers – like Albertsons and Kroger – have been shifting to private labeled food products to boost profit margins…
Food product manufacturers are increasingly seeing the importance of developing their "direct to consumer" marketing channels.
For savvy investors who believe this trend will continue, there's no shortage of ways to benefit from this growing demand.
Sincerely,

Jake Hoffberg – Publisher
Equifund