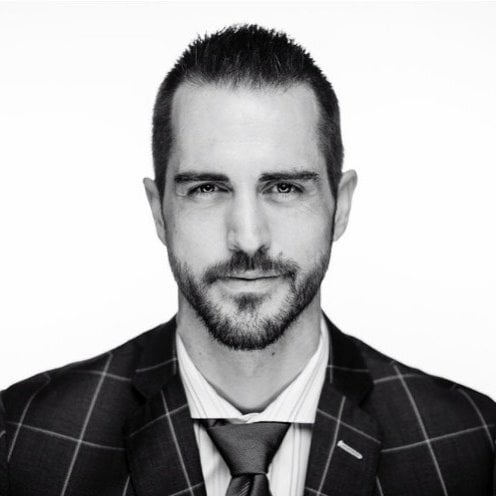 For the past 40 years, there's been a startling trend in the world of healthcare in America.
A massive increase in the number of preventable deaths, thanks to chronic diseases.
These diseases are defined by the Center for Disease Control (CDC) as "conditions that last 1 year or more and require ongoing medical attention or limit activities of daily living or both."
It's the leading cause of death and disability, as well as the leading driver of the nation's $3.7 trillion in annual health care costs.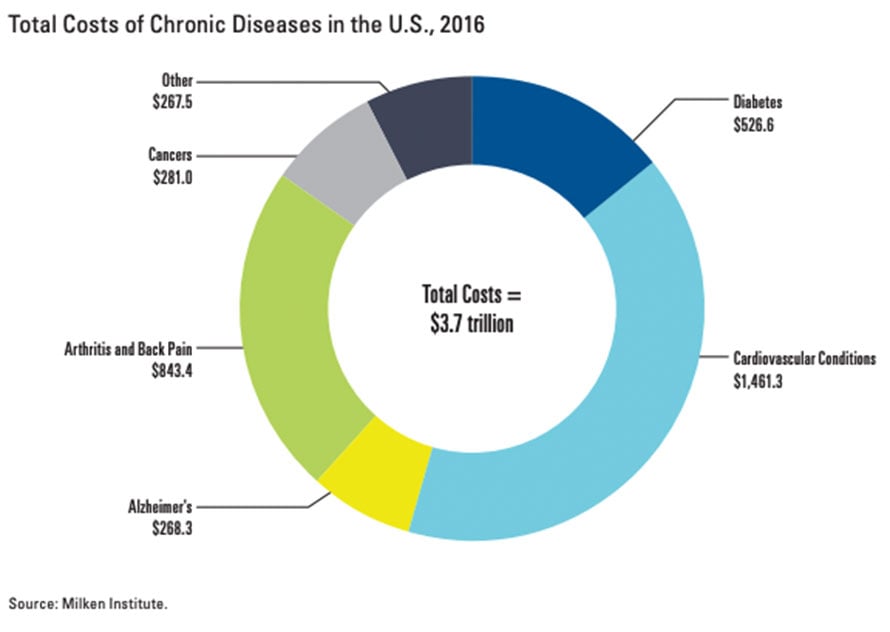 This was equivalent to 19.6 percent of the U.S. GDP in 2016 — in other words, nearly one-fifth of the U.S. economy…
And the problem is only getting worse!
But thanks to the rise of preventative medicine…
We could soon see a future where our citizens can live longer, healthier, and happier lives because their chronic conditions can be better managed.
And if we want to get a piece of the companies that will become the new giants of healthcare for the decades to come..
We have to understand the major problem preventing this revolution from hitting the mainstream before jumping into any deal.
We must switch from an acute care model to a scalable preventive care ecosystem
At a macro level, the healthcare system is focused on acute management and not preventive medicine. This traditional model treats patients on a "revolving door" basis.
The patient is seen in an office visit, then follow-up appointments are scheduled at arbitrary time intervals.
Between those scheduled visits, the patient commonly ends up in emergency rooms, hospitals or urgent care centers due to acute flare-ups.
The arrangement is fundamentally grounded in inefficiency, both economically and materially.
The end result?
According to the Annals of Family Medicine…
Many Americans are not receiving recommended health care services. Despite the existence of established clinical guidelines, which are expected to facilitate more consistent and effective medical practice and improve health outcomes, Americans receive only about one half of the applicable services for acute, preventive, and chronic disease care.
Big Pharma and Big Tech Won't Solve This Problem…
For too long, preventive care technologies have remained just out of reach for those populations that need them most.
Current Remote Patient Monitoring (RPM) companies take a B2B SaaS approach and license their hardware and software to doctors' offices and clinics, which are then responsible for developing and administering the program.
However, most of those doctors aren't equipped to take on the responsibility of running a successful RPM program.
They would have to hire more staff, take significant financial risk, and ensure patients adhere to the program which, largely, isn't feasible.
Even in the popular wearables category, no one has made the leap to clinical services.
Why not?
There's a huge liability issue.
Apple, Samsung, and Fitbit aren't going to put themselves in the crosshairs of regulatory concerns.
Instead, it's more likely they'll wait for a smaller startup to take the risk of creating a new ecosystem, and then partner with them once the business model has been proven.
These other companies tend to focus on getting data — vital signs, biomarkers, and various physiologic parameters (like blood pressure, blood sugar, weight, and heart rate) transmitted wirelessly from a patient to a medical professional.
According to a 2019 report from McKinsey & Company…
"If all ecosystem participants could gain access to longitudinal data from payers, providers, social networks, fitness devices, and nutrition apps, they would be better able to develop innovative solutions targeted to individuals and groups."
Which brings us to the critical question we have to address as healthcare investors…
Who is going to build the healthcare ecosystem of the future?
Right now, the so-called "platform wars" are heating up… and record amounts of capital are flowing into the space.
And while it's still anyone's game to win…
To truly understand the opportunity – and why companies developing an ecosystem and full-featured platform, rather than just a single product or service offering, have the greatest potential to solve all of the core challenges in healthcare…
First, a quick primer on how ecosystems work (and what makes them so valuable).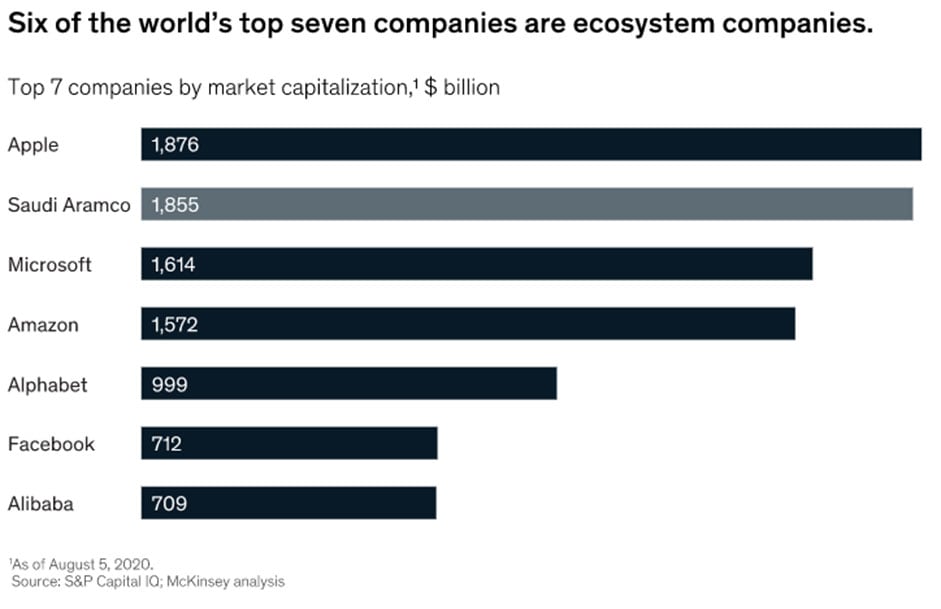 For starters, ecosystems create value in two ways.
First, they allow horizontal consolidation: multiple providers can consolidate their customer base into a single platform.
Second, they allow for vertical consolidation: the entire customer journey can be delivered in one seamless experience, without ever needing to search outside the ecosystem for needed solutions.
Of course, ecosystem participants don't try to do this by building everything they need in-house.
Instead, ecosystem organizers create "win-win" partnerships with providers.
This, in turn, drives a profound network effect.
By offering products and services that individual companies could not create on their own, ecosystems draw in more and more customers, which creates even more data, which allows artificial intelligence (AI) to fashion even better offerings, which in turn further improves processes and wins more customers.
Along the way, customers' costs go down even as they gain new experiences, all of which creates new demand for new solutions that are created through data.
Investors who can recognize these "platform builders" early – or the key "components" that could make excellent acquisition targets – stand to be in the best position as the preventative medicine industry grows in the decade to come.
Sincerely,

Jake Hoffberg – Publisher
Equifund