Have you ever dreamed of owning your very own gold mine? The thrill of discovering valuable minerals find gold, hidden beneath the earth's surface can be yours through owning a mining claim. But how does one go about buying a gold mining claim, in 2023?
Here's a fun fact about the American mining landscape that not many people know about. Every year, there's an assessment period for mining claims that lasts from September 1 to September 1. This means that to keep their mining claim active, companies must submit either a maintenance fee payment or maintenance fee waiver to the Bureau of Land Management State Office before September 1st each year. If they fail to do so, the mining claim is declared "forfeit and void," making it available for staking and purchasing by others.
This presents a golden opportunity for those who have cash on hand! In this comprehensive guide, we'll walk you through the process of buying a mining claim—focusing on the gold mines in Nevada (A.K.A. The Silver State). We'll cover everything from understanding what mining claims are to the steps involved in staking, filing, and selling them. Let's get started on your journey to finding gold.
Key Takeaways: 
Mining Claim: Mining claims are legal entitlements allowing individuals to investigate and harvest valuable minerals like gold from public land.

Staking a Mining Claim: The process involves researching, filing paperwork with local authorities, and selling the claim in order to secure exploration & extraction rights.

Identifying Valuable Mining Claims: This can be done through The Diggings™, BLM databases & other resources.
Understanding Mining Claims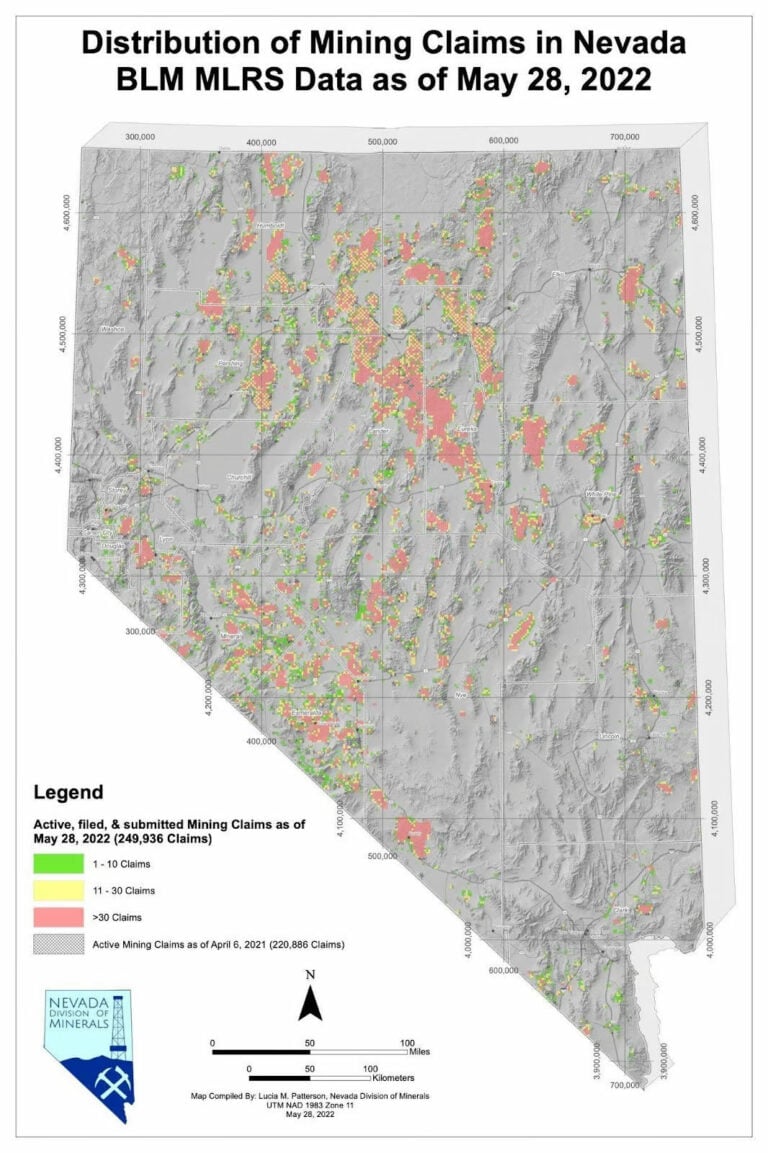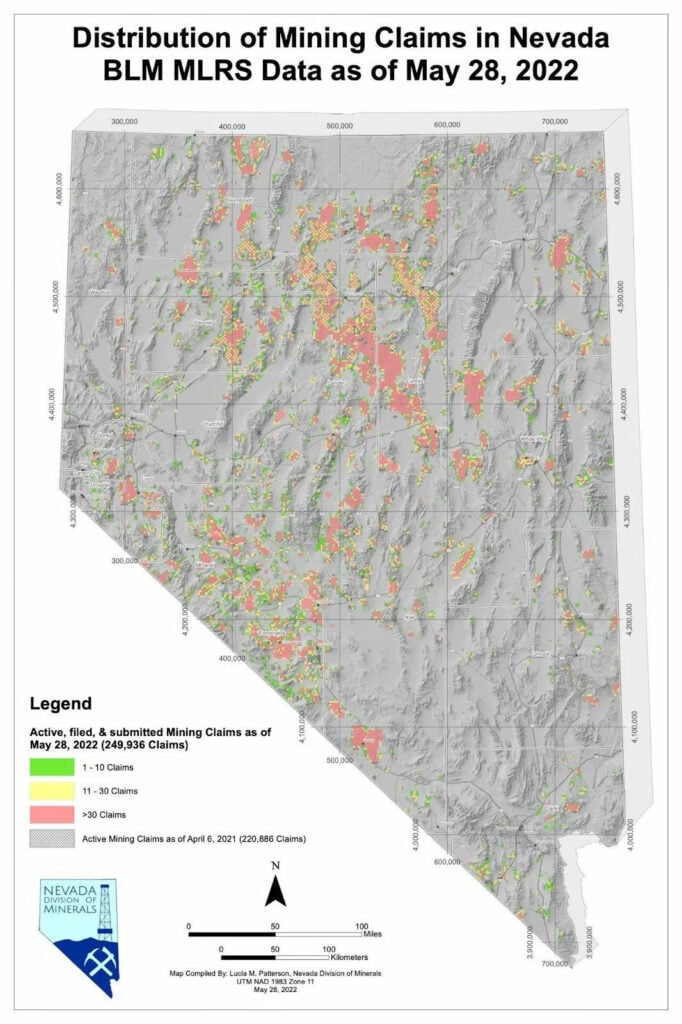 A map of Nevada with mining claims marked on it.
Mining claims are legal entitlements allowing individuals to investigate and harvest valuable minerals like gold from public land. They grant exclusive rights to extract mineral deposit or minerals within defined boundaries to the holder.
For those aiming to reap the benefits of Nevada's mineral wealth, adhering to the correct claim staking and yearly filing procedures is a must. The Bureau of Land Management (BLM) supervises this process, guided by the General Mining Law of 1872, which declares "all valuable mineral deposits" in public lands as "open for exploration.
So, why stake a mining claim on public land? Well, the answer lies in the valuable mineral deposits that can be found on federal land, which include:
Gold

Silver

Aluminum

Copper

Iron

Gemstones

Uranium

Lithium

Molybdenum
Sand

Rock

Gravel

Limestone

Gypsum

Cobalt

Nickel

and much more.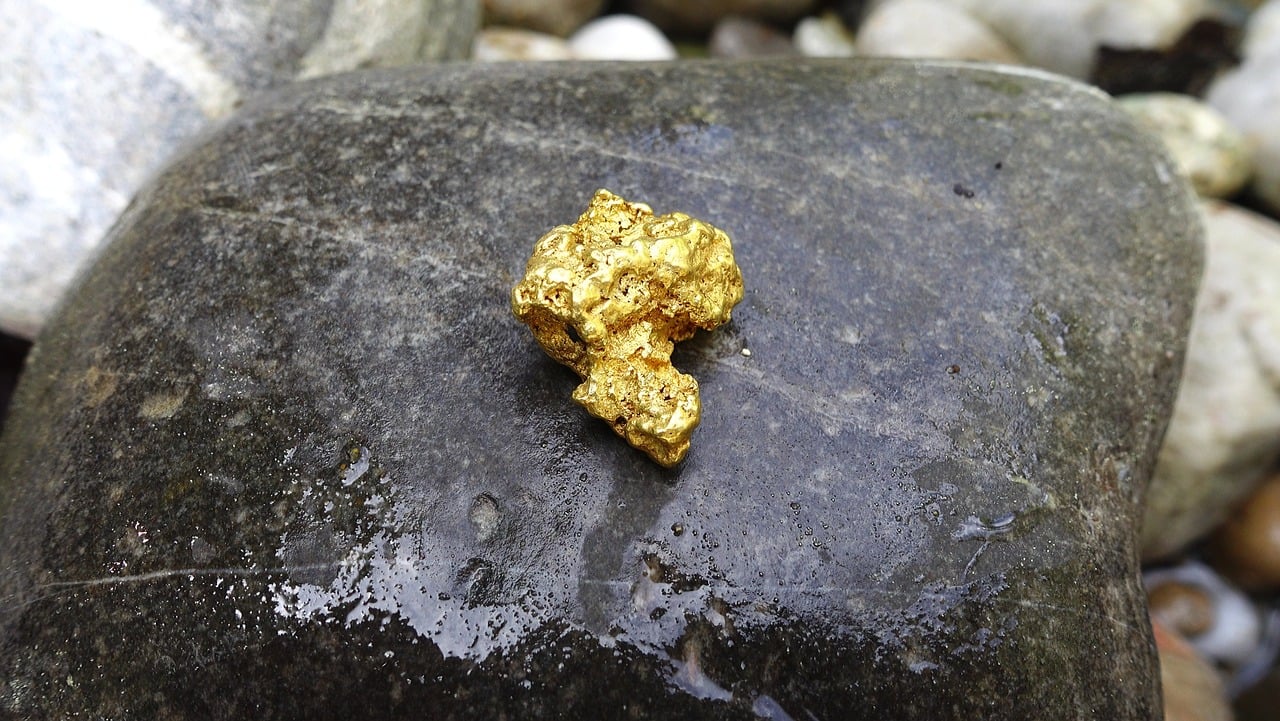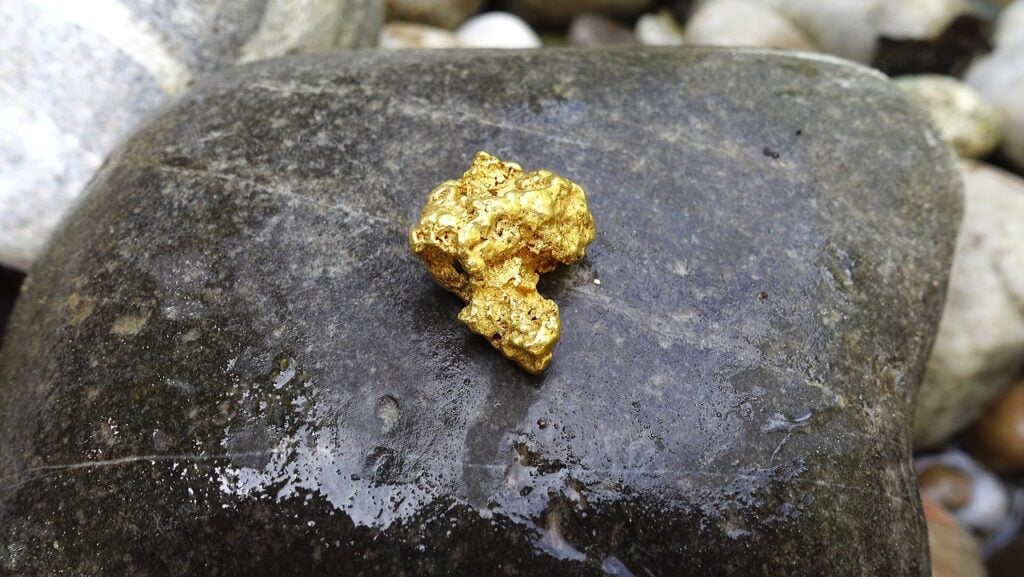 Gemstones are one of the many minerals that can be found on federal land.
Locatable Minerals
Locatable minerals fall into two categories: metallic, which includes gold, silver, and lead, and nonmetallic materials, encompassing fluorspar, asbestos, and mica.
The allure of gold, silver, and other precious metals has drawn many to stake mining claims in the hopes of striking it rich. But remember, not all that glitters is gold, as each claim's potential value is dependent upon various factors, such as the site of the claim and the kind of minerals present.
Federal Land
Federal land refers to land owned or administered by the United States federal government, which encompasses both surface land and subsurface mineral estates. The Bureau of Land Management (BLM) is responsible for managing a considerable amount of federal land in the United States, ensuring that these lands are used responsibly and sustainably.
Staking a mining claim on federal land involves regulations and requirements that may vary according to the claimed mineral. Generally, the claimant should:
Be a U.S. citizen or a permanent resident.

Claim on public land open for mineral entry.

Follow all laws and guidelines to responsibly explore and extract minerals.
As of the 19th of August, 2023, there were a whopping 272,182 active, filed, and submitted mining claims. These claims span across an impressive 6 million acres of public lands in Nevada. Interestingly, this marks a 40% surge from the number of claims just five years ago.
When it comes to gold mining claims, there are different types that cater to specific needs and requirements. Nevada, gold mining claims regulations allow staking of lode claims for hardrock minerals and placer claims. The size of claims is capped at 20 acres for lode claims and 160 acres for placer claims. As long as the claims are correctly staked and registered, meeting the annual filing prerequisites will keep the claims active.
Lode Claims
Lode claims identify deposits with clearly defined boundaries, which may include veins containing gold or other metallic minerals. Lode deposits, also known as hard rock deposits, are typically located deep within the earth, encased in solid rock formations. Extracting from these deposits often necessitates the use of heavy machinery and extensive drilling.
Placer Claims
Placer claims, on the other hand, are applicable to all forms of deposits, with the exception of veins of quartz or other rock in place. Placer deposits are the result of gold erosion from its original lode deposit, which is then carried and concentrated by natural forces such as water, wind, or gravity.
You can typically find placer gold deposits in streambeds, river channels, and other areas where water movement has filtered and gathered the heavier gold particles.
Mill Sites and Tunnel Sites
In addition to the above, the creation of mill sites and tunnel sites may be located to support operations for both lode and placer mining claims.
Tunnel sites serve as subsurface right-of-ways under federal land open to mineral entry, employed for access to lode mining claims or to explore for blind or undiscovered veins, lodes, or ledges not currently claimed or known to exist on the surface.
Mill sites are located away from the lode or placer mine sites, on "non-mineral lands". They provide necessary support to a lode or placer mining operation.
The Process of Staking a Mining Claim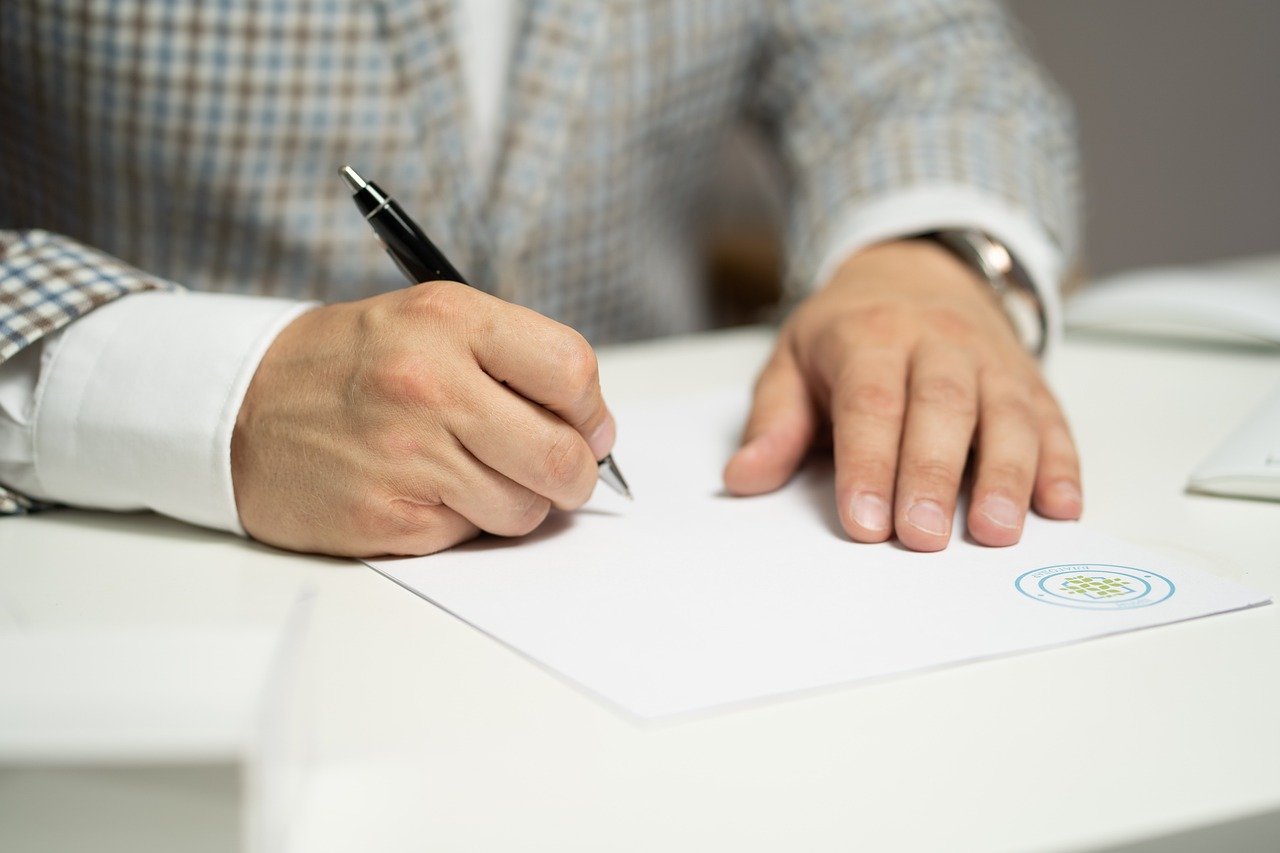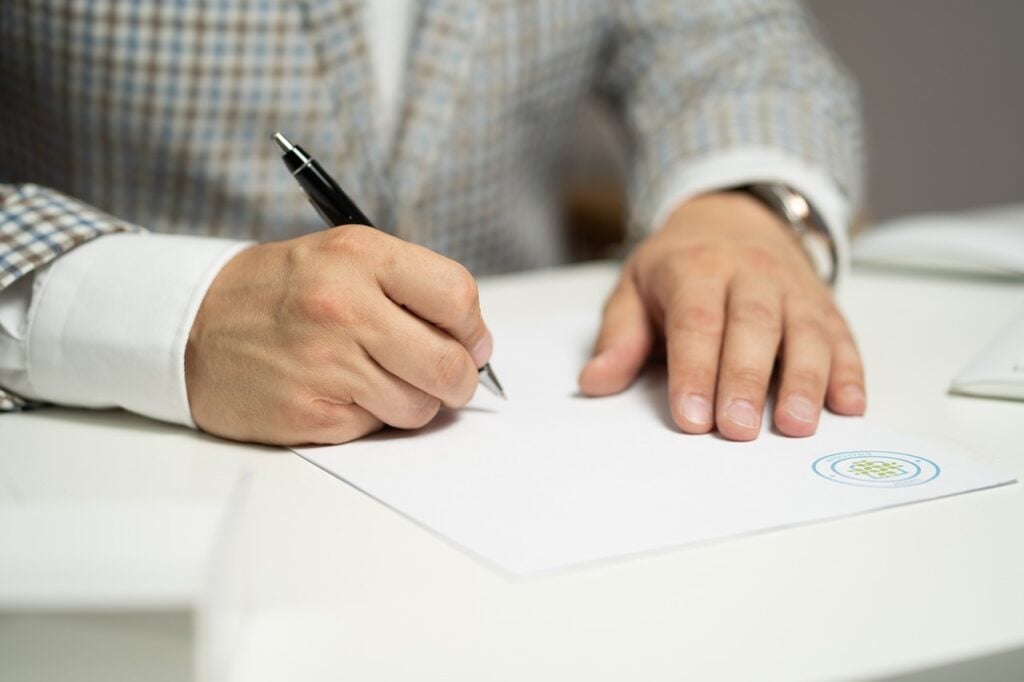 Filing paperwork is one of the most important steps in staking a mining claim.
The process of staking a mining claim entails identifying valuable mining claims, filing the required paperwork forms, and selling mining claims.
Identifying Valuable Mining Claims
Resources such as The Diggings™, a database housing millions of U.S. mining claims, can be used to:
Identify valuable mining claims

Ascertain mining activity in the immediate vicinity

Locate valuable minerals such as gold, silver, and copper that are being or have been extracted, based on the evidence provided by the claims.
If you're interested in active mining claims in Nevada there are quite a few resources available. The Nevada Division of Minerals Open Data Site is a great place to start; it offers an interactive map with all the necessary information. Additionally, the Bureau of Land Management (BLM) databases contain pertinent information regarding active and abandoned mining claims, as well as the location of the claims.
Filing a Mining Claim
After identifying a valuable mining claim, the subsequent step is to file the required documents. State-specific requirements for staking a mining claim vary, so it is advisable to consult the pertinent state for further information. You must physically stake your claim by marking the boundaries of the claim with stakes, flags, or other markers.
A Notice of Location, Claim Form, and Location Certificate must also be filed with the local clerk's office. Finally, if you have implemented modifications to the claim, you will be required to file an affidavit of the work with both the county recorder and the BLM.
The September Filing Deadline for Mining Claims
For those seeking to own mining claims, the date you definitely need to circle on your calendar is September 1st. This is the deadline for claimants to pay an annual maintenance fee of $165 per claim to the Bureau of Land Management (BLM). Miss this deadline, and your claim is forfeited and up for grabs (this is what's called a non-curable defect).
If a claimant hasn't sent in their maintenance fees—or at least made sure they're clearly marked as sent —by the deadline, there's no wiggle room. There is no grace period for late filings.
If a claimant doesn't keep up with their claims, they'll have to stake new ones to maintain their mineral rights. Now, let's be real, there are always going to be people who lose their claims due to some paperwork mishap.
But generally, the primary reason someone would opt not to renew their claim is probably due to financial constraints. This doesn't necessarily mean these maintenance fees are "costly." It's more likely that the claim holder (be it a person or a company) has other properties they are prioritizing for development.
And rather than continuing to shoulder the carrying costs of properties they're not planning to work on in the near term, it's more practical for them to simply let the claim lapse.
Selling Mining Claims
Selling a mining claim includes transferring legal rights for the minerals and resources on the claim from one party to another. The value of a mining claim is impacted by multiple elements, such as:
The site of the claim

The kind of minerals present on the claim

The quantity of minerals found on the claim

The current market value of the minerals
To dispose of a mining claim, you must locate a purchaser, discuss a cost, and submit the requisite paperwork. The purchaser must also be cognizant of any applicable laws and regulations that could influence the transaction, ensuring a smooth and hassle-free transfer of ownership.
How Gold Royalty & Streaming Companies Profit from Mining Claims
Gold royalty & streaming (R&S) companies are firms that offer an alternative financing agreement to junior mining companies that guarantee the rights to future cash flows (gold royalties) or metals production (gold streaming).
Nevada Canyon Gold (NGLD) is an example of a R&S company – their management team has more than 30 years of experience staking and visiting properties in the the Nevada region.
For more information, check out this interview with Nevada Canyon Gold CEO Alan Day where he explains their approach to investing in – and profiting from – mining claims.
The NGLD Business Model
NGLD's strategy involves offering non-dilutive capital to mines that are already producing or are about to start production, in exchange for a royalty and stream.
As part of its Exploration Accelerator portfolio, NGLD identifies undervalued mineral exploration properties and provides them with financial support and expertise. They enhance the geological potential of these properties and then sell them at a profit, avoiding the high costs of launching a mine.
NGLD arranges an "Exploration lease with an option to purchase," which gives them the option to acquire the property at a predetermined price and the right to initiate exploration. They invest in Phase I exploration to validate the property value, then find a buyer for the property, effectively selling their option contract.
This process usually takes around 3-6 months from the start of Phase I exploration. If successful, NGLD acquires a royalty on a pre-production property at no net cost. Now let's dive into one the most promising properties in NGLD's Exploration Accelerator portfolio.
The Belshazzar Project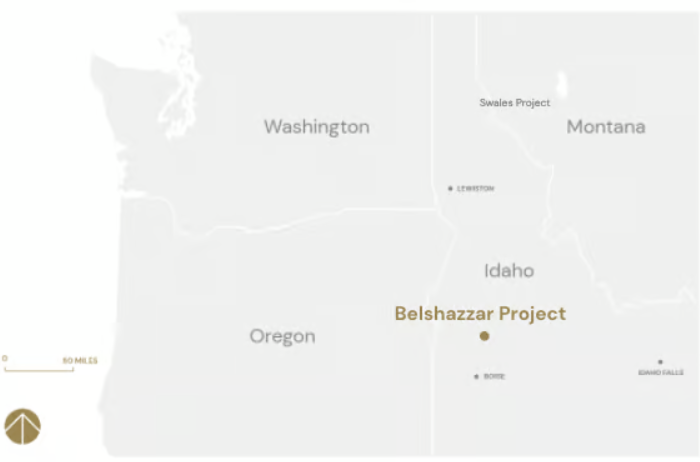 Map of The Belshazzar Project.
The Belshazzar Project is comprised of 10 unpatented mineral claims and seven placer mineral claims, together spanning 156 acres. It's located along the upper regions of Fall Creek, within the Quartzburg Mining District in Boise County, Idaho, approximately 25 miles north-northeast of Boise.
Access to the project is provided by 16 miles of predominantly gravel and four-wheel-drive road from Idaho City. The Quartzburg Mining District is part of a broader mining region, the Boise Basin, which has a rich mining history, producing over 2.8 million troy ounces of gold from placer and lode mines (Anderson, 1947).
In recent times, metal detecting technology has been used on an old waste rock dump, leading to the discovery of hundreds of wire gold specimens. These specimens range from tiny, microscopic sizes to a hefty 20 troy ounces. The total gold specimen production from this discovery activity is estimated to exceed 800 troy ounces of gold.
Throughout the history of the Belshazzar Mine, several high-grade specimen rocks have been discovered and reported. This includes a "nugget" reported in 1927 that yielded an impressive 12 ounces in gold equivalent.
The Belshazzar Property has been held by private entities for the majority of its existence and remains largely unexplored with no modern-day exploration programs. Despite this, the Property has tremendous potential for new discoveries—boasting several exploration targets, each with multiple zones.
Final Thoughts on Buying a Mining Claim
In conclusion, staking a gold mining claim in 2023 involves understanding the concept of mining claims, identifying valuable claims, filing the necessary paperwork before the September deadline, and selling mining claims. Good luck on your journey to find gold and uncover the hidden treasures that await you beneath the earth's surface.
Frequently Asked Questions?
What is the purpose of a mining claim?
A mining claim grants the right to extract valuable minerals, such as gold, from public land. It is an essential tool for mining on public land.
Who owns the land on a mining claim?
The United States retains fee title over unpatented mining claims, with the claimant having an exclusive possessory right in the surface land and mineral deposits.
However, the claimant's right to the property is restricted to exploration, development and extraction of a mineral deposit at the site.
Is a mining claim a good investment?
If you're looking to reap the benefits of investing in gold, mining claims can be a good gold investment along the lines of physical gold, gold mining stocks, and gold royalties.
Plus, mining claims are protected by the Mining Law of 1872—which provides a secure legal framework for miners to stake their claims and protect their investments. It also ensures that miners are able to access the resources they need to make their claims profitable.
How do I purchase a mining claim?
First, you need to find an area of interest. You can do this by researching online or talking to local miners. Once you have identified an area of interest, you need to conduct a land status search to make sure the area is open for mining. After that, you need to map the location and determine your claim type. Finally, you need to stake the ground, file a notice of location(s) and pay the necessary fees.
Can you live on your mining claim?
Yes, you can live on your mining claim with the same requirements that apply to other pieces of private property, plus additional government requirements for staying in your home while you mine.
These requirements include obtaining a permit from the Bureau of Land Management, filing a mining plan, and paying a fee. Additionally, you must follow all applicable state regulations and local laws.
​​Want to learn more about investing in private market deals? 
Here at Equifund, we help investors access early-stage opportunities not found anywhere else.