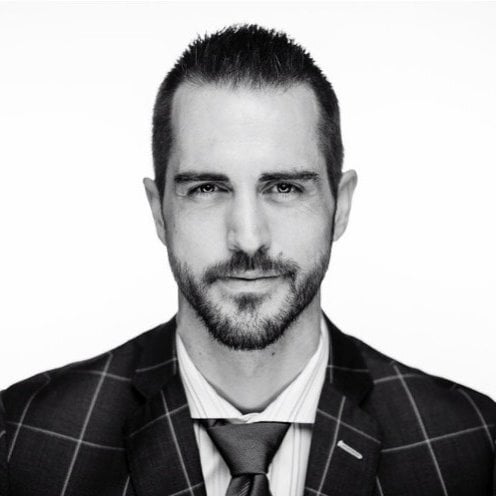 In 2008, Y-combinator founder Paul Graham made a rather shocking prediction…
There would be way more startups…
They'd be cheaper to start…
New kinds of investors would fund them…
Founders would be more technical…
And that founders would keep control of their companies.

He called it "a huge, unexploited opportunity in startup funding"…
And for VC firms who were bold enough to take advantage of this new paradigm, lay untold riches.
A decade later, most of Paul's predictions came true with regards to funding tech companies. And thanks to some rather interesting developments in the BioTech space, 2021 could be the tipping point that changes how these startups raise money forever.
Here's why…
"The distribution of investors should mirror the distribution of startups, which has the usual power law drop off. So there should be a lot more people investing tens or hundreds of thousands than millions."
For tech companies, it's pretty easy to see how radically the ecosystem has changed over the past 20 years.
In the early 2000's, VCs preferred to fund companies that already seemed like a "sure thing"… and getting access to VC firms was hard.
For the founders, this meant they usually had to agree to non-founder-friendly terms from the VCs to get funding.
They also had the very real risk of being ousted from their company and being replaced by the VC's favorite band of suits.
But then, modern tech infrastructure started to develop…
Open source software, SaaS developer tools, cloud hosting, and a lot better options for sales and marketing (i.e. Google/Facebook) became mainstream.
This meant technical founders could bootstrap their way to a "minimum viable product" and start getting new users to prove out their concept.
Then, they could take their validated idea and go raise bigger rounds from traditional sources.
This, in turn, shifted the balance of power into the founder's favor.
Today, we see tech all-stars negotiate deals that not only keep them in control of their companies, but are at very friendly valuations as well.
But what about if you're a BioTech company?
Biotech is a different animal — or at least it used to be…
Historically with these startups, pretty much nothing got done until someone cut a ~$10m check…
After all, it's not like you can max out your credit cards, quickly spin-up a new drug, test it on a bunch of people, and hope for the best.
But with early 7- and 8-figure investments, comes the same non-founder-friendly terms that wind-up giving away control of the company.
Today however, we're starting to see new infrastructure bring down capital costs in the world of biology (just like the tech scene).
Because of this infrastructure, bio companies routinely clear major scientific hurdles during YC's short program.
And because you can start cheaply, it's now possible to start a biotech company the way people start a tech company.
By raising money incrementally, rather than a giant amount upfront, you can keep control of your company.
As a result, YC bio companies now typically raise $1-5M seed rounds after each batch.
And if you recall the huge update recently made by the SEC…
The fundraising limit for Reg-CF has been raised from $1.07 million in a 12-month period to $5 million.
Now, I don't have an advanced math degree…
But logically speaking, this sounds like a huge opportunity for BioTech founders who want controlling legal terms of their company.
Even better for us, it could be a big opportunity for Crowdfunding investors who want to get in on potentially lifesaving medical devices and therapies.
As publisher at Equifund, my focus is to help you understand how to think about investing in private BioTech deals you're likely to see on platforms like ours.
Broadly speaking, I like to slice up BioTech into the following categories…
AI – Companies selling AI SaaS to healthcare clients or using AI to develop products for the healthcare market.
Telehealth – Companies using technology to remotely deliver clinical health services to patients.
Medical Devices – Companies developing medical devices that aid in the diagnosis, cure, mitigation, treatment, monitoring, or prevention of disease.
Clinical Trials – Companies developing products and services to streamline drug R&D (drug discovery, pre-clinical testing, clinical trials).
Women's Health – Companies focused specifically on providing healthcare products and services to women.
Mental Health – Companies applying technology to problems of emotional, psychological, and social well-being.
Health Plans & Benefits Management – Companies enabling more transparent and comprehensive private healthcare at a lower cost.
Regenerative Medicine – Technologies designed to do what we all want medicine to do: fix the bad stuff that's wrong with us at a cellular level.
In 2021, our goal is to bring you the best original analysis, commentary, and investor education on these topics to help you make the most of this huge opportunity. Stay tuned.
Sincerely,

Jake Hoffberg – Publisher
Equifund